It took more than six years, but President Obama got his way today, appointing the first African-American as Librarian of Congress: Carla D. Hayden, head of the Enoch Pratt Free Library, Baltimore's public library. I should say "nominating, because with this Congress and this President, who know what will happen.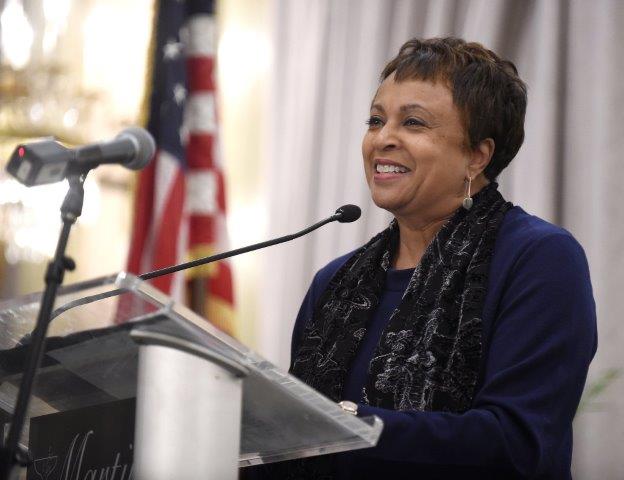 I first suggested that the LOC's librarian James Billington, then 80, would be eased out back in 2009. My sources in Washington for that also tipped me to Hayden's likely appointment.
But Billington has his friends and they contributed money to the LOC. He survived reports of mismanagement, including one issued a year ago by the GAO, as reported by the Washington Post:
The result of a year-long investigation by the Government Accountability Office, the report reveals a work environment lacking central oversight and faults Librarian of Congress James H. Billington for ignoring repeated calls to hire a chief information officer, as required by law….

"There's nobody running the ship," said retired inspector general Karl Schornagel, who worked with Billington for almost 13 years until retiring in 2014. "There's a lot of individual parties doing their own thing."
Billington finally retired at the age of 86 last year.
And Obama has kept steady on his goal of making a historical appointment. As I recall, not everyone was happy her either, but that's Washington for you.
Photo Credit: Courtesy of the Baltimore Sun