When more than a half dozen people shake their heads in disbelief at a museum announcement, and make a point of asking me what I think, I'd say it was time to weigh in publicly.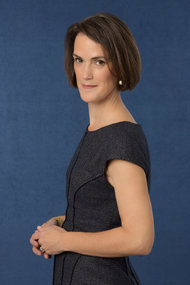 The announcement that is raising questions came last Tuesday from the Museum of the City of New York. The board announced, in a press release sent to donors and The New York Times, but not to a wide circle of reporters and not easily discovered on its website (it does not come up in Search), that it had hired Whitney W. Donhauser as its new director. She replaces Susan Henshaw Jones. Here is the description of her experience in the words of an email signed by James Dinan, the board chair:
Whitney is a 23-year veteran of The Metropolitan Museum of Art where she has served in various capacities including development, administration, and external affairs. She has spent the last 10 years as senior advisor to the Met's President.
The release sent to donors continued, after a quote from Dinan:
At the Metropolitan Museum, Whitney Donhauser has had leadership responsibility overseeing major museum functions and projects, collaborating with development, facilities, security, visitor services and capital projects. She has also been involved with coordinating exhibition planning and implementation, marketing and government relations. She worked on the trustee committee on the design selection for the David H. Koch Plaza and played a role in managing its construction. In addition, she supervised the early phase of planning for the Metropolitan Museum's upcoming use of the Breuer Building, former home of the Whitney Museum of American Art on 75th Street and Madison Avenue.
In other words, Donhauser–whom I have met once or twice and have nothing against–has had no real management experience. She has no direct experience with collections or with exhibitions. She has been part of various teams, been a liaison among groups, has supervised or been "involved" with the work of others. But she has never actually "led" anything substantial at the Met. She has a B.A. from Vassar–the release does not say in what. Was it relevant? Who knows. We also don't know what, if anything, she knows about New York City history–the subject of the museum, after all.
Leading a museum takes leadership skills that have been tested, somewhere. Equally important, it takes a vision. If Donhauser has a vision for the museum, it would have behooved the board chair to give the public (and donors) a hint about that. Jones has done many good things during her tenure, but the museum lacks a deep curatorial bench, a deep curatorial sense.
What this appointment seems to be about is money. Donhauser has had access to Emily Rafferty's voluminous Rolodex. Trustees must have thought or bought the line that she can turn them into donors to the Museum of the City of New York–at least that's my guess.
That key word "leadership" modifying "responsibility" in the release indicates to me that the museum knew the announcement would elicit skepticism. Why not try a preemptive strike?
As one former Met employee–who likewise has nothing against Donhauser–told me, "she presents well." Other than that, he is mystified by the choice.
Worse, this mismatch of job and expertise is far from unique lately. Many eyebrows in the museum world were raised last May when the Brooklyn Museum* appointed Anne Pasternak as its director. She knows contemporary art and artists, but has had no previous museum experience. Brooklyn is a big, universal museum.
Another example: The World Monuments Fund recently chose Joshua David, formerly president of the High Line, as its new director. I have by way of second hand information–I am acquainted with David, whom I like, but have not had a chance to discuss his move with him–that he admits to knowing little or nothing about heritage preservation.
There are other examples.
I hope these and those other examples prove me wrong. I want these organizations to succeed. For now, I remain a skeptic.
Photo Credit: Courtesy of the NYT
*I consult to a foundation that supports the Brooklyn Museum.