More than a year has passed since I visited the Worcester Art Museum and wrote Museum, Remodeled and Rethought for the Wall Street Journal, so I thought I would check in with the director, Matthias Waschek, to see what had happened since then. WAM in many ways might be a model for other art museums, especially those in cities that do not attract many tourists.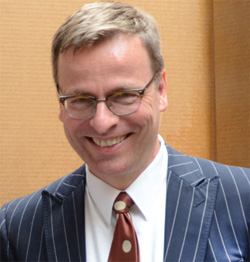 Brief recap: Waschek had rehung the Old Masters galleries there, medallion-style, to get people to visit the museum (a pitiful 31,435 people had visited the galleries in FY 2011, though total attendance was 78,012) and to look more carefully; had drawn new donors (including support for free admission in August); was attempting to increase his curatorial staff to six from two; and was integrating the Higgins Armory Museum into WAM. More details at that link above.
Waschek is aiming to get attendance to 200,000 by 2020, with help from the Higgins merger: In the last few years (except its final year, when people knew it was closing), the Higgins received about 32,000 to 33,000 visitors a year.
What has happened? In FY 2012 and FY 2013, WAM's total attendance was 91,000-92,000.
Here's what it looked like month by month in the galleries, 2014 over 2013–not including people who attend programs that take place outside the galleries, like studio classes.
| | | |
| --- | --- | --- |
| | 2013 | 2014 |
| March | 5,498 | 6,201 |
| April | 2,826 | 6,025 |
| May | 2,858 | 4,688 |
| June | 3,345 | 3,960 |
| July | 5,558 | 3,879 |
| August | 6,530 | 11,198 |
| September | 3,094 | 2,922 |
| October | 2,326 | 2,943 |
| November | 3,812 | 4,649 |
April 2014 is big because that's when Knights! (an installation of mostly armor that it acquired in the Higgins deal) opened; August is big because that is when the museum is free.  July 2013 was also free, but not July 2014.
So on the whole, I'd say that attendance is moving in the right direction, but that the 2020 goal remains a stretch.
Waschek has a plan, though. The museum has done a zip code analysis of visitors since Knights! opened and, he said, "the data show us the way forward." It turns out that about 45% of visitors came from central Massachusetts, including Middlesex and Norfolk counties between Worcester and Boston, and now that area is his target audience–not just the city of Worcester. That means the museum will do more outreach to schools in those counties, find trustees from those counties, etc.
Overall membership is also up and Waschek says "We will be in a great place (and break out the champagne) when we reach 5,000 members."
FY12   3,148 Active Members
FY13   3,235 Active Members
FY14   3,564 Active Members
Waschek adds: "We aim not only to grow the total membership, but also their geographic distribution – pulling from the broader region in addition to Worcester and the surrounding towns."
On the curatorial front, WAM now has four curators: Jon Seydl is chief curator and in charge of European art, there's an armor curator and a works on paper curator, and Waschek just hired Elizabeth Athens, who will arrive on March 16, as Assistant Curator of American Art. A PhD candidate at Yale, she has held positions at the Yale Center for British Art, the Williams College Museum of Art and the Metropolitan Museum. He is searching for an Asian art curator and the contemporary art curatorial position will soon be open.
On the excitement front, Waschek and his staff will be reinstalling other parts of the permanent collection, are keeping [reMastered] fresh with borrowed works and Knights! fresh with rotations and contemporary auxiliary shows (e.g. a show on child soldiers), are designing a museum guide for families, and are offering free nude drawing classes in the galleries, among other things.
Like so many other directors, Waschek is trying a lot of new things, and so far, it seems from here, he has mostly avoided the gimmicks that are aimed at getting people in the door but have little to do with art. I like his emphasis on attendance in the galleries, not just in the museum.
Photo Credit: Courtesy of WAM