I'll be away celebrating Christmas for a few days. Here's my Christmas greeting to you this year: Francesco di Giorgio Martini's The Nativity, With God the Father Surounded by Angels and Cherubim, which is jointly owned by the National Gallery of Art and the Metropolitan Museum.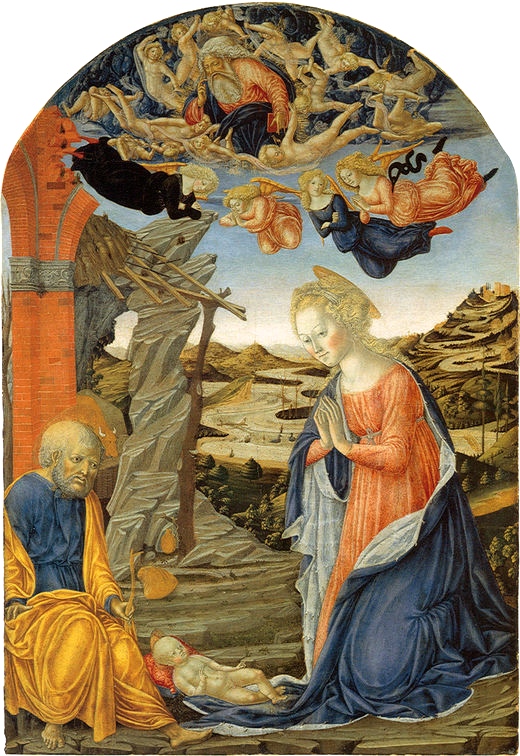 And there's a story behind this joint ownership, provided to me by my friend Paul Jeromack, who also suggested the painting when I went looking for a nativity to share. It seems the painting was sawed into two pieces in the 19th century–the NGA owned the top half, of God the Father, while the Met owned the bottom half.
Per the Met: "…The upper part of this engaging composition is very inventive and was inspired by the sculptural reliefs of Donatello, while the lower part reflects Francesco's admiration for the work of the north Italian miniaturist Girolamo da Cremona, who worked on choirbooks in Siena from 1470 to 1474. So different in character are the upper and lower parts that they were separated in the nineteenth century; they were rejoined in 1988."
Yes, the two pieces were put back together and the two museums share ownership. The painting is on view at the Met. The NGA's "half" looked like this: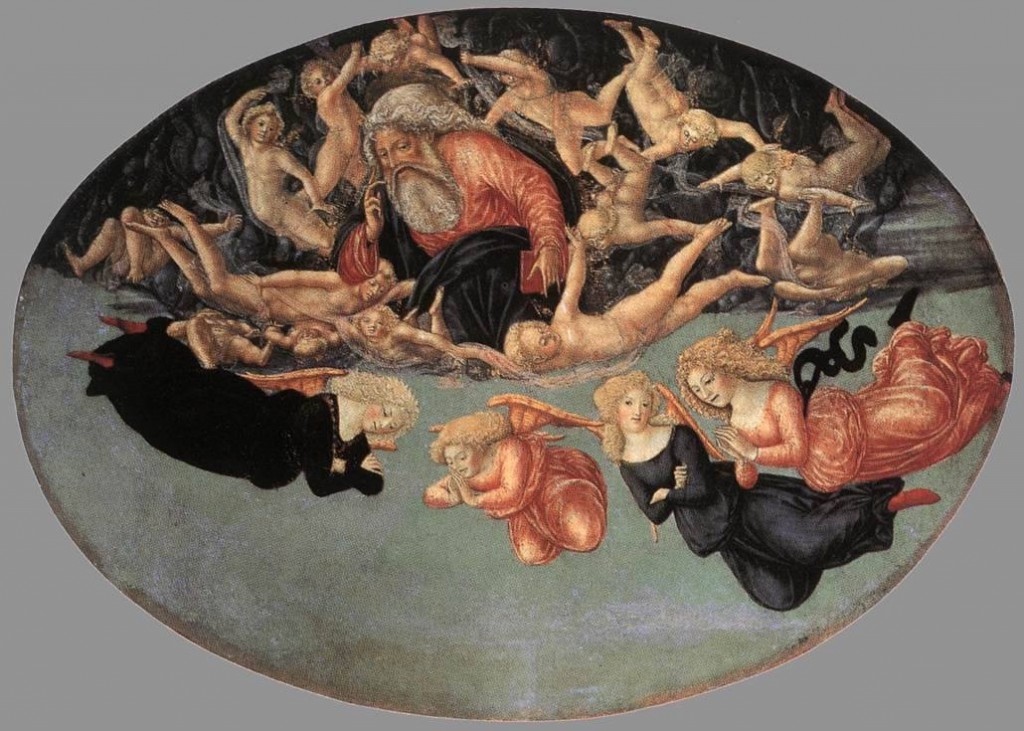 Better together, aren't they?