In the last two years or so, I've often praised the Detroit Institute of Arts for conducting itself in the right way–with respect to passing the millage and in how it has handled itself during the city's bankruptcy. Now, though, it has made a major mistake–in terms of optics if not substance.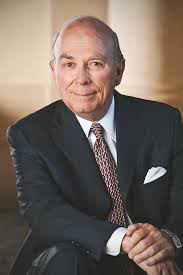 And it may cost the museum big, in terms of local support. Some local legislators are threatening to take action.
According to several reports, the board handed out big raises to the top two execs in 2012: Director Graham Beal received a 13% raise in total compensation to $514,000, including a $50,000 bonus, and COO Annmarie Erickson saw her pay rise 36% to $369,000, including the same bonus.
Both undoubtedly worked hard: 2012 was the year they campaigned hard to persuade voters in three Detroit counties to tax themselves a tiny bit, about $15 a year on every $150,000 of a home's fair-market value, for 10 years and hand over what would amount to $23 million a year to the DIA for operations. In return, residents received free admission to the permanent collection galleries. As I wrote then, in an article for The Wall Street Journal,
In recent months Graham Beal has been working all but nonstop, speaking at community breakfasts and Rotary Club lunches, appearing at city council meetings, county hearings and fund-raising events, doing media interviews, conferring with political strategists. "I have not yet kissed any babies," he says, with a slight chuckle that turns into a sigh.
So did he and Erickson deserve a raise? Probably–at least the bonus.
Detroit didn't declare bankruptcy until July, 2013, but the  DIA board must have seen a crisis coming in some manifestation. Now, when pensioners and Detroit's creditors are all taking haircuts, the action of trustees, no matter how well-meaning, looks off-key and out of line.
Oakland County Commissioner Dave Woodward, D-Royal Oak, said he spoke Friday with Gene Gargaro (pictured), chair of the DIA compensation committee, and asked him to either have the money returned or put measures in place to ensure this does not happen again.

If nothing happens, Woodward said, he would take steps to dissolve the Oakland County Arts Authority that collects the voter approved $11 million annually for the DIA.

"The DIA must act now to acknowledge the mistake, apologize and fix it," Woodward said. "Otherwise, I'm prepared to do whatever it takes to see that no further Oakland County monies go to it."

Asked for comment Monday, Gargaro confirmed he spoke with Woodward on Friday and told The News: "I need time to consider what Dave and I discussed … when I have something meaningful, I will share it with you."
Another lawmaker, Eileen Kowall, also said she's talking to the DIA board of directors in hopes that they will reconsider.
Kowall, the Detroit Free Press reported, "…said she has gone to bat for the museum in the past, supporting legislation to ensure money from the millage goes to the DIA and not other uses. "I felt kind of blindsided I guess,' she said. 'I felt a little bit like a chump.' "
Optics matter in cases like this. It's going to be sticky no matter what happens, but I think the DIA board should reconsider–and either make its case publicly or find another solution.
Way back when, you may remember, some rich board members of the Museum of Modern Art supplemented Glenn Lowry's salary with their own funds. Mike Bloomberg did the same for some members of his mayoral staff. Perhaps that is what can happen here.