Are dealers are "accessories" to an ethical violation if they agree to sell works of art for museums, like the Delaware Art Museum (pictured below), that are selling to raise money for capital or operational purposes? Accessories to criminal acts may, after all, be guilty of an infraction.
That's the underlying question, but not my point, in a short piece I wrote, published today, on a  a new(ish) website based in London and with an international audience, mainly of art and antiques dealers.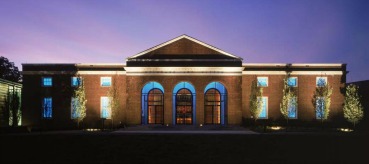 The site, Art Antiques Design, was started by a former antiques dealer named Elliot Lee, and he describes it as "a virtual meeting place and a connector for art, antiques and design professionals. It is a bridge for integration, learning and dialogue between these three markets." Lee says he advocates greater transparency in the art markets. 
My piece, headlined Ethics for Dealers: Deaccessioning, was meant to provoke thinking on the issue, not criminalize business. What I learned in the reporting of it is that none of the dealer trade associations I checked with, including the Art Dealers Association of America and the Private Art Dealers Association, mention the issue in their codes of ethics — if they have a code of ethics. Dealers are obviously self-policing, and just obviously these groups could expel a member for bad behavior. But wouldn't it be better to have something written down?
I did not cover the auction houses in the piece — for obvious reasons. They usually get the business from deaccessioners for any purpose because they seem more transparent than private dealers. In actuality, probably just a little. But they are bigger, corporate businesses, and they're not going to quibble about the motive of a consignor (most probably).
I've written two other short pieces for AAD, both much lighter in topic and tone. One was about Art Everywhere US, here, and the other a trifle on the Jeff Koons handbag offered to Whitney Museum members in an "exclusive" way that was not so exclusive under examination — but was a great marketing tool. 
You might check out AAD. I won't be cross-posting everything here.
Photo Credit: Courtesy MC McGrath