Not too long ago, the Institute for Contemporary Art in Boston was a nomad, unable to raise money for a proper home, "striving to be marginal," as the director Jill Medvedow used to say. Then, it raised $75 million, moved into a lovely new home on the waterfront, and hit its stride.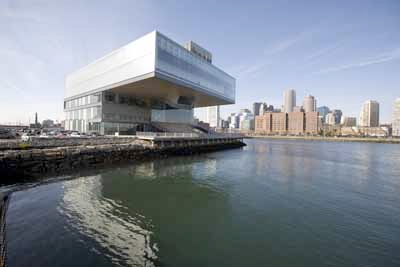 And now, the ICA has announced that since 2010, it has completed another fundraising campaign: it gathered $50 million for operations and to pad its endowment, which stands at $25 million, up from $9.6 million when the campaign started. That's better, but still not big enough for ICA, imho. 
I asked the ICA where the other $35 million, as a guess, went (though some endowment gain likely came from the improving market). Here is the response:
Building reserve:  $3 million
Debt retirement:  $4.7 million
Endowment: $19.2 million
Operations: $23.3 million
"Operations" means that the money will go into the annual operating budgets over the next five years, a spokeswoman says.
More good news in the press release: "100% of the ICA's Board of Trustees contributed to the campaign and the museum received 21 seven-figure gifts."
Overall, the ICA said:
…This support allows the museum to continue its rigorous work of organizing exhibitions that are changing the field of scholarship such as Dance/Draw and the upcoming exhibition Fiber: Sculpture 1960 – Present and offering critical reviews of artists like William Kentridge, Amy Sillman, Nick Cave, and Mary Reid Kelly; commissioning new works by important choreographers like Bill T. Jones, Rashaun Mitchell, and Trajal Harrell; and developing a nationally recognized teen arts education program resulting in two honors from the White House.
All good, really — except that times are pretty good now, economically, especially for donors who can afford to contribute to art museums. I might have socked away more of the campaign proceeds into the endowment to provide more cushioning for operations in bad times.