News the other day that the National Academy had elected 13 new Academicians reminded me that I meant to comment on the new title there, announced in the recent shakeup by Carmine Branagan, the director.
First, the new members: visual artists Ida Applebroog, Jane Dickson, Martin Puryear, Edward Ruscha, Joan Semmel and Stanley Whitney; and architects Peter Bohlin, Preston Scott Cohen, Michael Manfredi and Marion Weiss, Eric Owen Moss, Antoine Predock and Charles Renfro.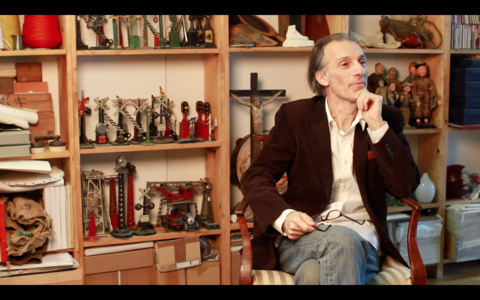 Second, the idea: you will  recall that several weeks ago, Branagan created a stir when she laid off members of the curatorial staff (among others) and appointed Maurizio Pellegrin to the new post of "creative director" for the Academy's museum and art school. While most of the upset was about the layoffs, there were snickers about the title and the fact that Pellegrin was "an artist and educator with little curatorial experience," as The New York Times phrased it. It continued:
Ms. Branagan said that Mr. Pellegrin (at left), though not a trained curator, "has a vision that I think will bring a lot of energy and relevance" to the museum and school. But he has already drawn some online ridicule for comments he made on the New York Observer's art news blog, Gallerist, in which he compared his new position to Anna Wintour's at Vogue. "You don't need a hierarchy," he said in an interview with the blog, which first reported the layoffs.

In an interview Monday, Mr. Pellegrin addressed the criticism by saying: "I have confidence in my extreme passion and my expertise, and other people's doubts I cannot answer for."
Those comments? ""No, no," Mr. Pellegrin said, "we don't need a senior curator because it's me. It's my vision. Let's look at Vogue. Who do you have at Vogue? You have Anna Wintour. You don't need a hierarchy." Instead, "I'll have a team of six people working for me, and that is enough."
That was weeks ago — so am I writing now? Because on July 17, Lisa Phillips, director of the New Museum, promoted Massimiliano Gioni to the title of Artistic Director and, while he apparently has not compared his job to Wintour's, no one made a peep. In the release, Phillips said:
We are not a typical museum. Nor is Artistic Director a typical museum title. But it accurately reflects the expansiveness of Massimiliano's vision and the wide spectrum of activities it contains.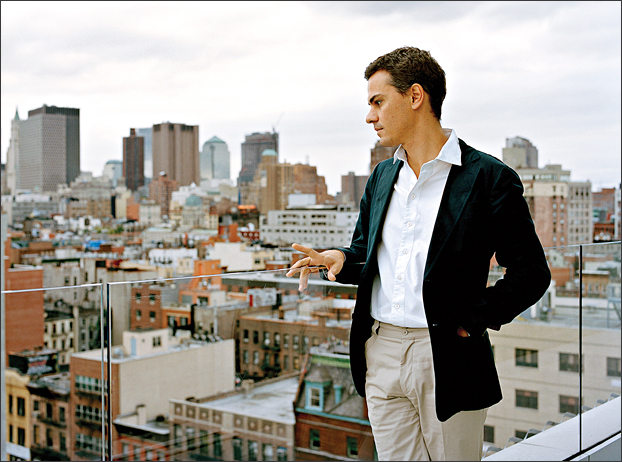 Is this just another term for chief curator? I don't think so. Phillips also said:
In his new position as Artistic Director, Massimiliano will take an even more active role working with me to envision and plan the next phase of our institution's growth.
In my experience, creative enterprises, from magazines and prime time TV divisions to film directors to opera companies, are often run best when they have someone with a strong overarching vision and a team who helps makes that happen — think of people, aside from Wintour, like William Shawn, Tina Brown, Roger Ailes, Orson Welles, John Huston, etc. It doesn't work as well in a large, broad, universal museum which require many curators, and where the best will always want their vision to shine.
But like the New Museum, the National Academy Museum isn't a typical museum — and it's struggling to find an identify that works in a city with a lot of competition. I am not sure I agree with Pellegrin's vision (" He has aspirations for a more involved architectural program and to also include "cinematography" in future exhibitions. He listed "graphic design, furniture, relations between Asian and Western architecture" as points of interest" Gallerist said), but I'm willing to let him try it. Nothing else seems to have worked there.
And I would not be surprised if other small museums try out titles, and jobs, like creative director and artistic director.