The news actually came out yesterday in an afternoon press release (but I was a little busy yesterday with other news): the board of the Cincinnati Art Museum has chosen Cameron Kitchin as the museum's director. Kitchin previously headed the Memphis Brooks Museum of Art in Memphis, Tenn.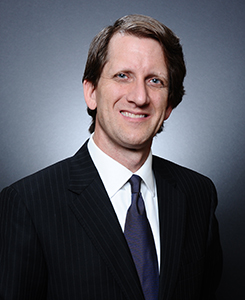 In the press release, the board indicated that he is "a nationally recognized innovator and leader in the museum field."  I confess I've not noticed him before, though that may have more to do with the PR department there and the lack of national news coverage in middle America than it does with him. In his director's welcome at the Brook, he wrote "The Brooks is your art museum, a place where you can experience the transformative power of art." I'm glad he got right to the art. 
The Cincinnati release stresses what are now popular values:
He oversaw the growth of the [Brooks] museum as a community-based institution, leveraging the museum's significant collections and history to forge new partnerships with a wide network of cultural institutions, educational entities, universities and social service agencies. Under his leadership, the Brooks engaged in rigorous new educational initiatives, pursued exciting original scholarship and successfully achieved broad appeal in exhibitions and programs. 

Kitchin led the museum through two comprehensive strategic plans, a capital plan and a groundbreaking program in early childhood education in partnership with the Smithsonian Institution. Other significant new achievements included art therapy, Alzheimer's services, teen art programs and overhauls of critical museum systems, collections databases and security infrastructure. Kitchin's innovations and effectiveness in reaching new audiences across the entire community, building bridges through public service and leading a diverse and talented professional museum team drew the attention of the Cincinnati Art Museum's search committee. In addition, Kitchin's use of technology as a tool for exploring art and his creative public programming impressed the museum's board.
We'll see what happens in Cincinnati, which is a smaller town (population 297,000 versus 655,000 for Memphis), but the Brooks' collection of 9,000 objects pales in comparison to the CAM's 60,000.
Kitchin previously was executive director of the Virginia Museum of Contemporary Art and before that "managed Economics Research Associates' national consulting practice for museums and cultural attractions." That's an interesting credential.  He earned a bachelor's degree in fine arts from Harvard University (class of 1993) and then got an MBA "with a concentration in not-for-profit and museum management" from William & Mary ('99).  
The search took seven months; previous director Aaron Betsky "stepped down" (under fire) in January and left the building on May 1. Kitchin starts his new job on Oct. 1, and I hope he brings stability (see below), as well as the best exhibitions he can attract, to Cincinnati. Betsky had a very mixed record on that score.  
The museum also suffered a lot of turmoil. As he arrives, Esther Bell, who was appointed CAM's Curator of European Painting, Sculpture and Drawings on October, 2012, got a new job. She is leaving to become curator in charge of European paintings at The Fine Arts Museums of San Francisco, beginning in September, according to SFGate.
Photo Credit: Courtesy of the Cincinnati Art Museum