Today, the Frick Art & Historical Center in Pittsburgh announced the successor to Bill Bodine, who headed that museum since 2002. It's Robin Nicholson, currently Deputy Director for Art & Education at the Virginia Museum of Fine Arts, a post he took in 2010.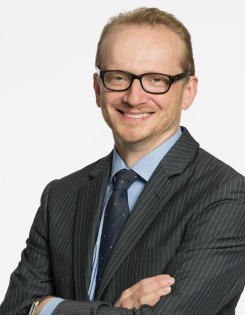 The choice is interesting for a couple reasons. First, it's not too often that a director is chosen from the education department, although — to give the complete picture — Nicholson was Deputy Director for Exhibitions, from 2006 to 2010, at the VMFA. Then, there's his "corporate" experience — he previously was Curator of Collections and Exhibitions for the Drambuit Liqueur Co. in Scotland, a post he held for 14 years. According to his Linked In profile:
As curator of the Drambuie Collection, Nicholson established one of the most important collections of Scottish and Jacobite art in the country. A catalogue of the collection was published in 1995 and Nicholson authored a scholarly study of the portraiture of Prince Charles Edward Stuart in 2002. The collection toured extensively in the UK and USA between 1995 and 2005. In 2006 the Jacobite collection was transferred on long-term loan to the National Trust for Scotland and the National Galleries of Scotland. In the same year the Scottish collection was deaccessioned at auction through Lyon and Turnbull of Edinburgh/ Freemans of Philadelphia and achieved eleven world records.
And before that, Nicholson was gallery manager for The Fine Art Society's Scottish branch. This is not your typical route to the top of a museum. He's published a handful of articles and the book "Bonnie Prince Charles and the Making of a Myth: A Study in Portraiture, 1720-1892."
Nicholson does follow one pattern: though he has been at VMFA for a while, he's foreign — Scottish, born in Edinburgh. He graduated from Queen's University in Ontario and earned an MA degree in Art history at the University of Cambridge, England.
You can see more about him in the Frick's press release. He takes the job in September.
As for the other Frick, the one in New York, just a side note: yesterday I visited to see Parmigianino 's Schiava Turca: the painting is far more beautiful in person than photos show. Go see her. She is beguiling, and the installation, among four male portraits, is terrific. It does beg a question, though: three of the four, two Titians and a Bronzino, are owned by the Frick. What private collector owns the other — a male portrait by Parmigianino? (Email me privately; I can keep a secret.)
Photo Credit: Courtesy of the Frick Art & Historical Center