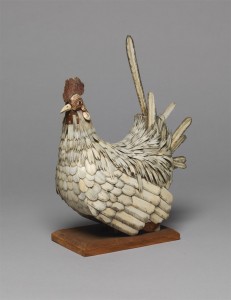 For all the chatter that American museums do  not give enough respect to folk art, we do so more than some countries — Britain, for example. "When the Royal Academy was established in 1769, it made a point of declaring that "no needlework, artificial flowers, cut paper, shell work, or any such baubles should be admitted" within its elite precincts," according to The Guardian. Until today, there has never  been a "significant exhibition of British folk art at a major institution," the Tate itself says in a press release.
But the Tate Britain is now making up for that with the opening of a show called simply British Folk Art. It puts on display nearly 200 paintings, sculptures, textiles and other objects, gathered from all over the country. By the Tate's own admission:
…in Britain the [folk art] genre remains elusive. Rarely considered in the context of art history, 'folk art' has been viewed as part of social history or folklore studies. This show unites an extraordinary selection of objects, exploring the threshold between art and artefact and challenging perceptions of 'high art'. British Folk Art includes surprising and diverse examples of British folk art, from rustic leather Toby jugs to brightly coloured ships' figureheads. The imposing larger than life-size thatched figure of King Alfred created by master thatcher, Jesse Maycock, in 1960 is one of the exhibition's highlights. Others include maritime embroidery by fisherman John Craske; an intricately designed pin cushion made by wounded soldiers during the Crimean war; and shop signs in the shape of over-sized pocket watches and giant shoes.
There's also a "sculpture of a cockerel, made out of mutton bones by French POWs during the Napoleonic wars." That's at right.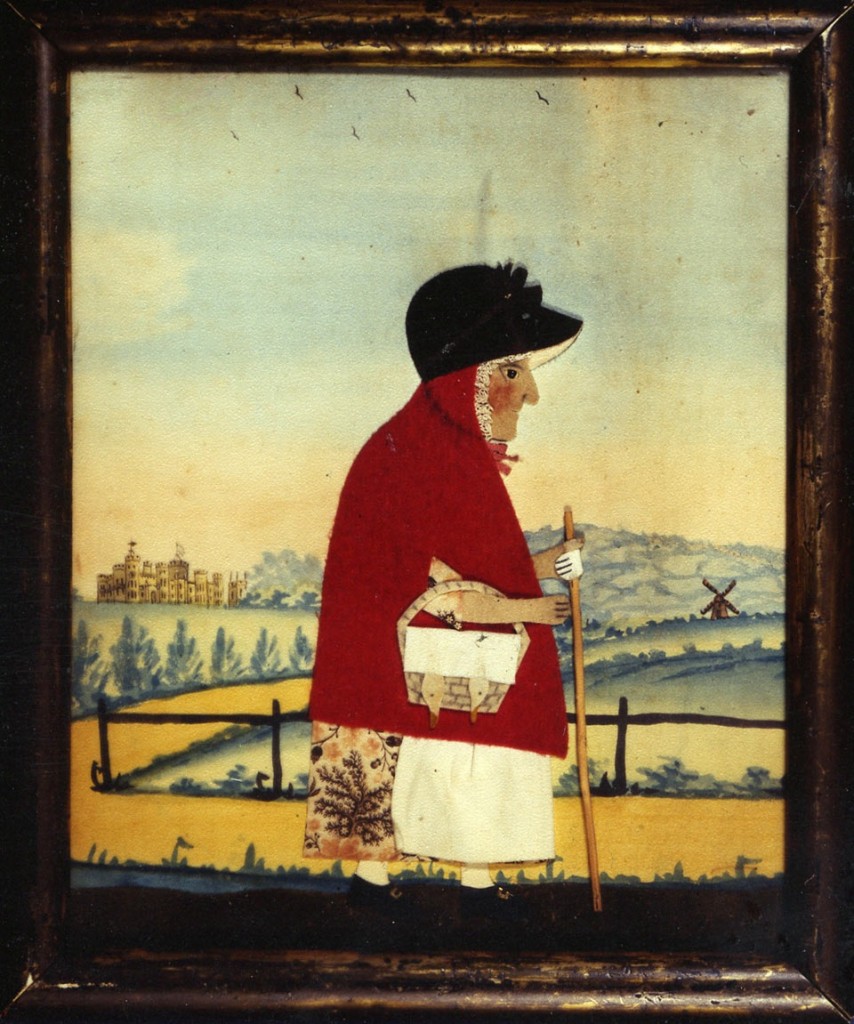 Curating this show wasn't exactly easy. An article last month in The Guardian described it this way:
…Every time [co-curator Martin] Myrone ventured out socially during the genesis of the exhibition he found himself fielding a barrage of questions: "Will you be including tattoos, traveller art, my nan's knitting?" Instead of attempting answers, Myrone and his colleagues Ruth Kenny and Jeff McMillan embarked on a country-wide rummage in museum vaults for objects that had already been labelled as "folk" by local curators. In practice, this often meant items that had arrived decades earlier that no one had ever quite known what to do with: a sporting print, a weather vane, a horse vertebra that has been painted to look like – of all things – the Methodist preacher John Wesley. The curators also rifled the Tate's own store-cupboard for items that appeared not to fit into the canonical categories by which we normally make sense of "art" (even the Tate has acquired its fair share of oddities over the decades).
They ended up, I think and from afar, established folk art's legitimacy and challenging some misconceptions. E.g., says The Guardian:
…The curators are also keen to smudge any easy ideas about which sex did what in the making of vernacular art. Some of the finest needlework in the show was produced by the butchest of men. Between 1850 and 1910 recuperating soldiers were encouraged to cut up old serge and twill uniforms to make bright patchworks. Hardly an occupation for the faint of heart or fingers: the thickness and weight of the cloth meant that piercing and sewing the quilts became the equivalent of an energetic route march. That's why the government promoted the practice as a way of drawing soldiers away from liquor and dice. In 1875 the monthly periodical The British Workman published an article quoting a soldier who took up quilting when he gave up drink: "I must be employed, or I shall get into mischief." One of his patchwork quilts runs to over 28,000 pieces.
You can see a few of these objects at the Tate link above and read more at The Guardian link.