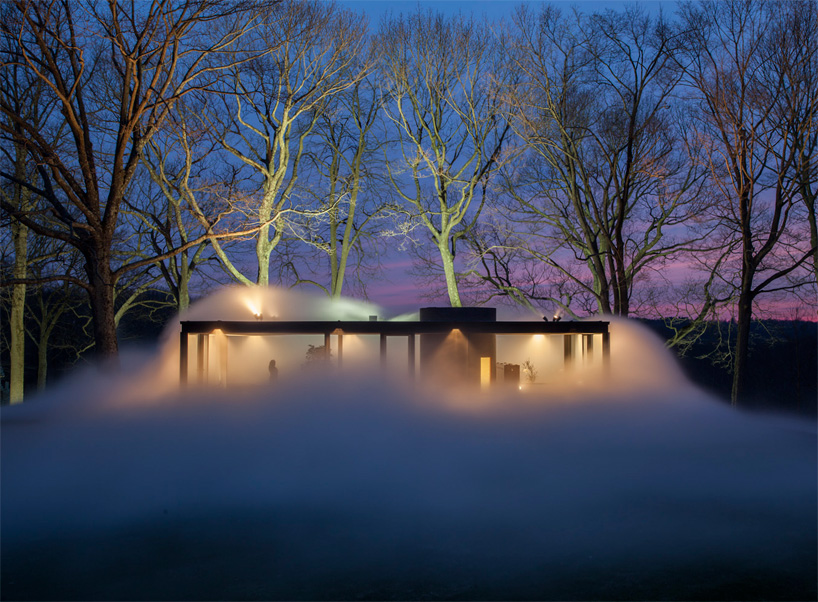 Lucky me, I was invited to go to the Glass House — Philip Johnson's home in New Canaan, Ct. — on Saturday for its Summer Party. The house was completed in 1949, and has been open to the public since 2007 from May to November (advance registration/tickets required). It's often sold out, I was told by several other party-goers.
On a beautiful sunny, not-too-hot day like Saturday, it was well-worth the visit, not just to see where Johnson lived and his architectural concept for the house, but also for the outbuildings made as art galleries, the folly in the artificial lake and the 49-acre grounds — a meadow, lawn, trails, etc.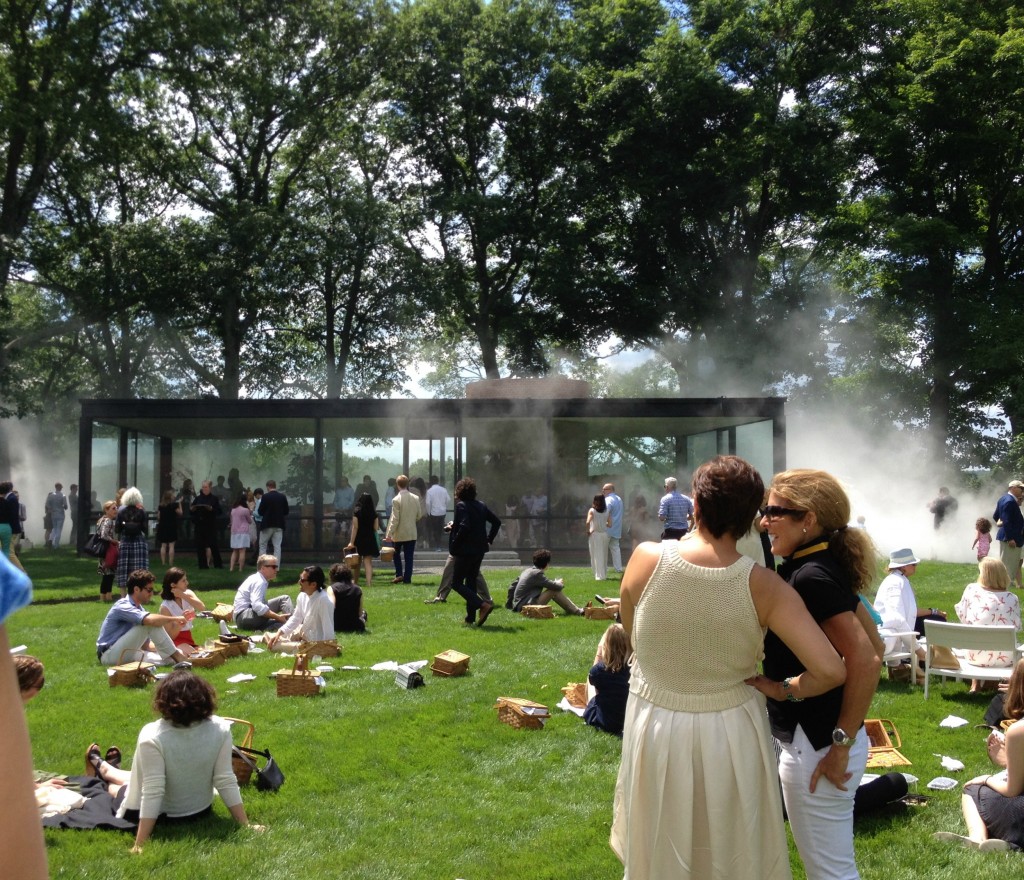 This year, the Glass House has commissioned its first site-specific work and, rather appropriately, it chose Fujiko Nakaya, who is known for her fog sculptures. Here the idea was to wrap the Glass House in dense mist, which disperses differently according to the wind, and essentially blot out the trademark transparency of the house — the "magic" — for 10 or 15 minutes each time the sculpture is turned on.
The piece is called Veil.
The pictures here give a sense, starting above left with one I found on the web, taken at night. It was probably a calm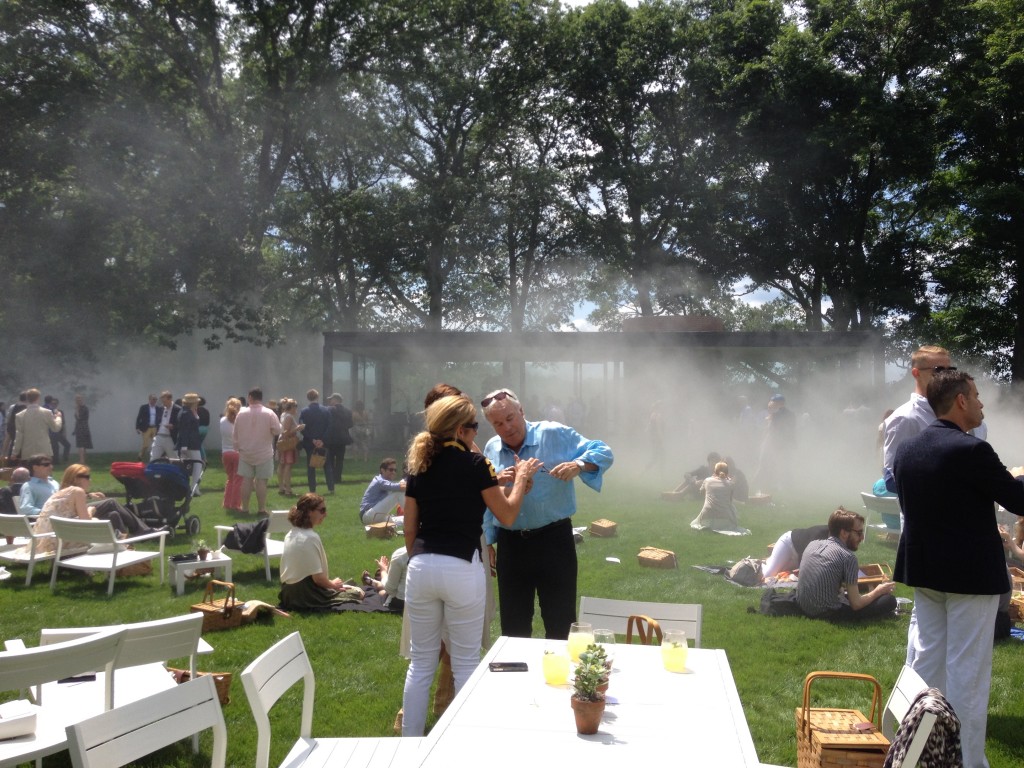 night, because that's not what I saw.
My own pictures are also posted here, at right and below.
At the bottom here is the view from inside the house.
Veil certainly got everyone's attention, and judging by what I overheard and observed, everyone was charmed. Rather like Christo's Gates in Central Park, Veil put a smile on people's faces.