Surprise: today Nicholas Penny, director of the National Gallery, said he was stepping down from his job next year, as soon as a successor can be found. Penny will be 65 then, and according to The Telegraph, he plans to "spend more time with 'family, friends and books'."  Penny became the NG's director in 2008.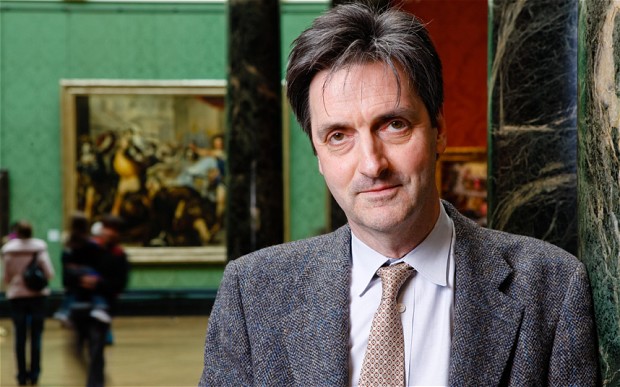 Often, when the "spend more time with family" reason is used, something else is amiss — and it means the person was fired. That doesn't seem to be the case here, but never say never.
Yet, as The Telegraph continued:
It will also bring to an end the most successful period in the National Gallery's history.
Last year, annual visitor numbers topped six million for the first time. The 2011 Leonardo da Vinci exhibition was the most visited show ever to be staged at the London gallery.
Penny's departure means that both Britain's National Portrait Gallery, where Sandy Nairn announced his imminent departure recently, and the NG are in need of new directors — big shoes to fill.
I've often praised Penny (here, here and here)  for taking controversial stands. Interestingly, Richard Dorment, The Telegraph's art critic, wrote today that
The only surprising thing about Nicholas Penny's announcement that he is to retire in 2015 after six years as Director of the National Gallery is that he lasted as long as he did. Penny is among the most distinguished scholars and gifted curators of his generation, the author of a seemingly endless stream of books, articles and catalogues on all aspects of Renaissance art. Since people like him are usually too sensible to want to direct museums, when news broke that he was to leave his post as curator of sculpture at the National Gallery in Washington to take up an appointment at Trafalgar Square the museum and gallery world roared its approval.
And I too was delighted, though puzzled that anyone would want trade his extraordinarily successful career in Washington for the thankless job of directing a national institution in this country.
Dorment goes on to give his reasons, here.
Photo Credit: Courtesy of The Telegraph