The Kunstmuseum Bern is now saying that it is the "unrestricted and unfettered sole heir'" to Cornelius Gurlitt's treasure trove of art, according to several reports. Wow.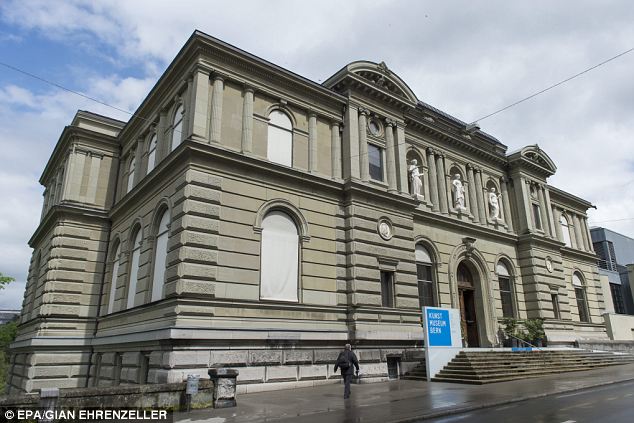 According to the London Daily Mail, one of several accountings of the aftermath of Curlitt's death, "The 81-year-old son of Adolf Hitler's art dealer, whose collection included many pieces looted by the Nazis, had made a will shortly before his death yesterday."
In a statement it said the appointment brings "a considerable burden of responsibility and a wealth of questions of the most difficult and sensitive kind, and questions in particular of a legal and ethical nature."

The museum says it never previously had any dealings with Gurlitt….

…Stephan Holzinger, Mr Gurlitt's lawyer, told the BBC that Mr Gurlitt wrote the will in the last few weeks.

'It now falls to the probate court to determine if the will is valid and whether a contract of inheritance exists,' he said. 'I can understand that there is now wild speculation, but I don't want to comment on that at this stage.'
German authorities are said to be angry about this development — and museum officials, whose institutions were stripped of many of these works must be too. Will they contest? Gurlitt was clearly angry about the way he was treated in the last few years;  now he has got revenge.
The Daily Mail piece recounts the history of this affair pretty well, in case you have forgotten the details.
Photo Credit: Courtesy of the Daily Mail