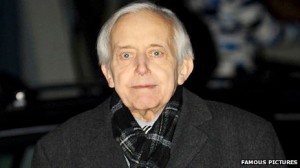 News reports are coming in from Europe: the "'Nazi art' hoarder," as the BBC terms Cornelius Gurlitt, is dead at the age of 81 — "with no definitive answer on what will happen to his secret collection, which included many Nazi-looted pieces."
Gurlitt recently changed his mind about claiming all 1,300 or so pieces in his collection as his own, saying he would cooperate with German authorities on establishing the paintings' provenance and that he would return them if they were proven to be stolen.
More from the BBC here, plus a look into his vault here.
Gurlitt reportedly died in his Munich apartment; he had recently had heart surgery.
The disposition of the works is very muddy now, because — as The New York Times reported — "It was not clear if Mr. Gurlitt had drawn up a will that would stipulate what would happen to his collection."