I've been so busy the last few days, and today I was completely away from my computer, and so I've missed commenting on several art-world development — like the Corcoran deal — and now the announcement this morning that the Cleveland Museum of Art had chosen William Griswold, current head of the Morgan Library and Museum,* as its new director.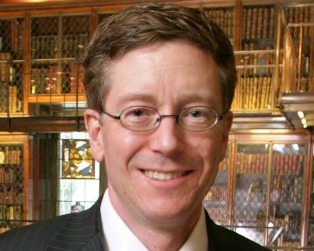 Griswold is an excellent choice in many ways (Perhaps with advice, he made his own video already — see it here), not least because he really wants the job. Though he has done well at the Morgan, he confided to me months ago that he missed being in a general museum. Cleveland is also a good fit because Griswold is a scholar with an affinity for Cleveland's smallish but gem-like collection.
He can also be a soothing presence — he's no bull in a China shop — and Cleveland, after the disruptive tenure and departure of David Franklin (now, reportedly back in Canada, from whence he came), who was fired last fall, needs someone to unite people in the museum. That will be his first, or maybe second, priority.
The other, tougher priority is fund-raising, an issue I have not yet seen raised in any of the press coverage of the announcement (though, naturally, I have not read it all).
Cleveland's expansion, with a new Rafael Vinoly wing, cost some $350 million and the museum has not raised all the money, In January, when I provided an update on the museum here, I called the gap "substantial." No one objected. I believe the gap is in the neighborhood of $50 million, but some of that may have been raised by now. Equally important, though, I have heard that Cleveland — i.e., the city's donors — is tapped out. The museum has gone to all the big donors not once, but twice, and still hasn't come up with all it needs.
Franklin had gotten permission to dip into its acquisition endowment funds — though he also promised me that would not be necessary, that he would raise the money. He did not.
Griswold raised money for the Morgan; let's hope he can do it in Cleveland.
Photo Credit: Courtesy of the Cleveland Museum
*I consult to a foundation that supports the Morgan