"Buzzards"…"Hands off our stuff, you soulless, greedy, scavenging vultures"…."bald stupidity involved in selling off the DIA"…"The whole idea of municipal bankruptcy is to prevent this kind of shortsighted destruction"…"would destroy the state's most important cultural asset"…"Chopping up the collection at the DIA would be a brutal and culturally ignorant extension of that very dynamic"…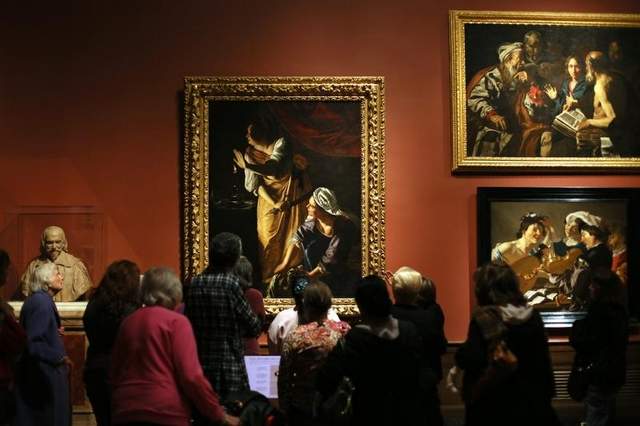 Those are some of the strong words contained in an editorial in today's Detroit Free Press, from a writer named Stephen Henderson, the Freep's editorial page editor and the host of American Black Journal. Good for him. I won't quote the whole thing here, of course — I can't — but there are choice bits worth reproducing.
Such as:
Take pieces that are part of a public collection and sell them into privacy for the super-rich. It drips with a galling elitism that says art is for the privileged, not people in cities like Detroit….

It's even more insulting than the efforts made by creditors to pit protection of the art collection against the efforts to protect pensioners, which falsely sets up a zero sum game by which the city shouldn't be able to manage both interests….

FGIC is way out of line, offering to hock Detroit's cultural soul in a process that's designed to protect citizens from that kind of fleecing….
And finally:
And the art? It ought to stay exactly where it is, in the museum that collected it for the people of this city.
Well said, all of it.
Photo Credit: Courtesy of the Detroit Free Press