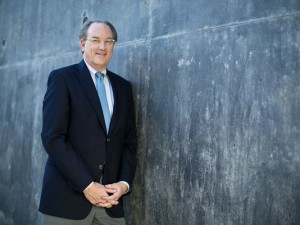 The Cleveland Museum of Art, the Museum of Fine Arts in Boston, the Barnes Foundation, the Cincinnati Art Museum, the Memorial Art Gallery in Rochester — those museums all need directors. And now, so does the Phoenix Art Museum.
Last Thursday, on Apr. 17, Jim Ballinger — director there since 1982 — announced that he was retiring, with the effective date undisclosed but, I'd guess, probably related to the selection of his successor. The search will start immediately, the museum said.
Ballinger turns 65 this year, and started at the Phoenix museum as a curator there in 1974. According to the museum's press release:
During Ballinger's tenure, the museum has presented nearly 500 exhibitions and the collection has grown by 10,000 objects. Ballinger has personally organized more than 50 exhibitions, authored exhibition catalogues, a book on Frederic Remington, administered two major capital campaigns that expanded the museum from 72,000 square feet to its current 285,000 square feet and brought a number of blockbuster exhibitions to Phoenix, including the current Hollywood Costume. He currently manages a staff of more than 115 and an operating budget of $11.6 million a year. He is recognized as a leader nationally in the field of Western American art.

…"Today, the museum is four times the size physically and the budget is more than 10 times the size as when I started as director," [Ballinger said].
That's 40 years in one place, an anomaly in today's world.