Politics, not to mention bankruptcies, are a nasty business, so perhaps we should have been prepared. Today The Detroit News published an article headlined DIA executives' pay up 17% since '10. It puts the museum and its executives under the microscope, probably to undermine the deal reached last week.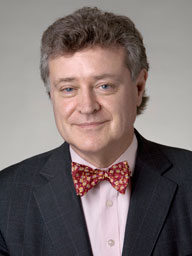 The headline doesn't cover most of the reporting, which may have influence. The article goes on to elaborate on the raise for top museum executives; a loan to Graham Beal, the DIA director; a "discretionary fund" for his business expenses; compensation for his wife's travel, and a few other things. It also said the Beal has put his house up for sale — signaling, perhaps, his intended departure. (And who would blame him?)
A few choice excerpts:
The Detroit Institute of Arts gave executives pay hikes, and granted a $155,000 loan to Director Graham Beal, while it campaigned for a regional property tax and faced a pension shortfall, according to its financial records….

…"At a time when we are asking for so much from people in Detroit — pensioners, firefighters and police officers — it is outrageous that these individuals are being so grossly compensated," said state Rep. Kurt Heise, R-Plymouth….

…The DIA's pension plan has more than $25.5 million in assets but has a $7 million shortfall, according to the museum's most recent audited financial statement. In 2012, the shortfall was more than $11 million.

…Beal's total compensation is $455,453. [AnnMarie] Erickson received $270,802, according to the DIA's most recent tax filing. Four other museum executives are paid more than $100,000….Beal, 66, also received a $155,832 housing loan, according to the 2012 tax filing. He received the loan in December 2011, nine months before voters approved a 10-year, $230 million regional tax to pay for museum operations….Beal still owes the full $155,832 loan.
Although the News compares Beal's salary to those of other local arts groups, like the Symphony chief's, which is lower, those salaries don't seem out of line to me. Nor are the article's comparisons all apt — running a museum is somewhat more complicated than a symphony, for example. The Detroit Symphony has a smaller budget than the DIA (or did…the DIA's has shrunk a bit).
And although the AAMD is quoted as saying that there are "only a few examples of museums offering free or subsidized housing for executives, namely the Indianapolis Museum of Art," I think this requires more investigation. Off the top of my head, I recall that the Metropolitan Museum used to subsidize the director's housing, though that may have been discontinued with Tom Campbell. So did the Los Angeles County Museum of Art and the Morgan Library (that ended recently for practical reasons, not on principle). I believe there are others.
What's clear here is that some politicians (maybe just a few) opposed to the deal to save both pensions and the DIA are going to fight it, perhaps with dirty tactics — just as banks and bondholders are going to fight. The latter don't have much choice — Kevyn Orr, and his boss Gov. Rick Snyder, along with the court, have the final say. But politics is unpredictable. Let's hope these issues go away.