St. Louis Art Museum director Brent Benjamin (below right) receives $670,000 in pay, "slightly more in annual compensation than the heads of similar art museums." The museum has an endowment of $140 million and an operating budget of about $30 million. In 2012, it spent $1.4 million on exhibitions that yielded only $320,000.00 at the gate. The museum's restaurant is losing money — $260,000 last year.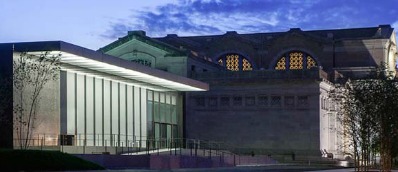 Why do we know all this? As a government entity, publicly-supported, museum, the St. Louis Art Museum is subject to regular audit, and late last month, the most recent results — including those facts above — were published. SLAM receives about $20 million each year from local property taxes (much like the Detroit Institute of Arts…more about which in a minute). Interesting and instructive.
The audit also noted that SLAM was under budget by $1 million on its recent $130 million expansion, and that the museum is great at collecting on pledged donations (Of more than $10 million in pledges at year-end 2010, it wrote off just $12,000 as uncollectable), and — according to the St. Louis Post-Dispatch account of the audit, "has millions of dollars more than it needs to pay its bills" — "more than 16 times the current assets needed to cover liabilities — basically, enough cash in the bank to pay bills 16 times over." That last quote is from an earlier P-D account, here.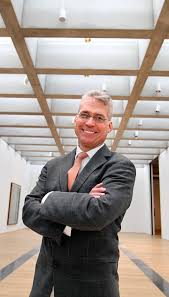 The news was all the better for SLAM because the 2011 report, about the St. Louis Science Center, and the 2012 report, about the Missouri History Museum — two of the five institutions that receive money from the tax — turned up more substantial problems. Now about about those exhibition costs; There's no reason to worry. SLAM is free, except for special exhibitions, and Benjamin, according to a follow-up story, "pointed out that exhibition losses, about $1 million in 2013, were explained in part by the museum's free-Friday policy. "It's been successful," Benjamin said, adding that between one-third and two-thirds of museum attendees came on Fridays."
Yikes — I'm not keen on that part. I know money is tight, but maybe the museum could make it "pay as you wish" on Fridays instead of free — to even things out. Or, maybe the museum should reexamine its hours: it must be nearly empty at times. Benjamin also said the restaurant — which was apparently praised by local critics for the good looks of its food but panned for its taste — had planned to lose money for a while, in start-up costs. Nevertheless, there will likely be changes, soon.
So Benjamin gets an A, or maybe A-, from me.
But I write this post because it's revealing to other museums, too, not least the DIA, where The Detroit News recently criticized director Graham Beal's salary of $455,453. The DIA and SLAM have similar sized budgets, and while that is not the total indicator of a job's worth, it is one indicator. And there are those hours — if everyone is coming when a museum is free, maybe it's time to try other options.
Photo Credit: Courtesy of SLAM