As if museum directors don't have enough to do, Thelma Golden — director and chief curator of the Studio Museum in Harlem — has generously decided to be a consultant to artists.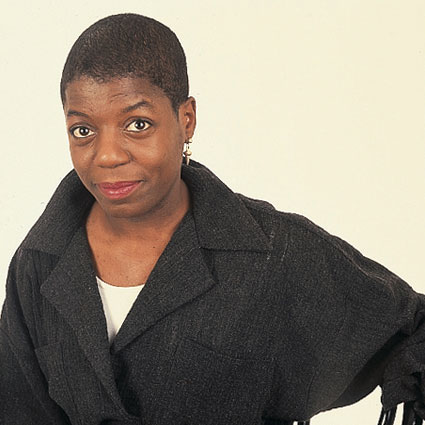 It is, of course, an attention-getter (and good for her on that score). Golden plans to hang up a consultant's shingle at the museum at an event on Feb. 9 for artists living or working in Harlem. For three hours, from noon to 3 p.m., Golden will hold 15-minute meetings with artists — a bit like speed-dating — where she will review their work and assess their talent.
Only ten artists will merit this treatment, and to be one of them, you have to apply, with winners chosen in a lottery. (If you qualify, send your name, home or studio address in Harlem and phone number to holdingcourt@studiomuseum.org by 6pm on Friday, January 31.) "Winners" will be notified by Feb. 4 and asked to bring a resume, 10 images (not originals) and an artist statement.
The event "celebrates the exhibition Radical Presence: Black Performance and Contemporary Art and the Museum's ongoing commitment to the Harlem arts community," per the release — the latter I get, and am therefore happy to spread the word.
Would this work at other museums? Some. Will it spread? Somehow, I don't think so.