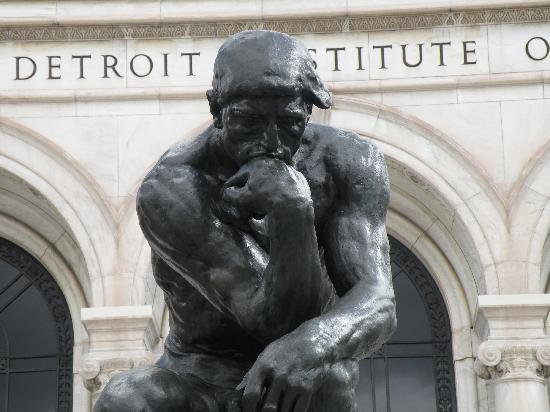 News is coming that several foundations have agreed to pledge money to rescue the collection of the Detroit Institute of Arts — and a deal may be announced as early as today. This is, obviously, great news.
According to the Chronicle of Philanthropy:
A group of local and national foundations has agreed to contribute more than $330-million to protect the Detroit Institute of Arts collection and help pay for city retiree pensions as part of Detroit's bankruptcy settlement, according to a statement issued today by bankruptcy mediators.

"We are pleased to contribute to what we hope will be a balanced, workable plan that will enable Detroit to emerge from bankruptcy renewed and stronger," according to a statement by nine foundations that are part of the plan.
The foundations that have made pledges include the Ford Foundation, the John S. and James L. Knight Foundation, the Kresge Foundation, the Community Foundation for Southeast Michigan, the William Davidson Foundation, the Fred A. and Barbara M. Erb Family Foundation, the Hudson-Webber Foundation, the McGregor Fund, and the Charles Stewart Mott Foundation.
The first four will serve on a leadership committee, and more are expected to join in (fingers crossed on that).
Check back for more as I try to find out more.
UPDATE: Here is the statement from the foundations, as posted by the Ford Foundation.
UPDATE 2: here's the new from the Free Press and the Detroit News.