When I saw a digital image of the Pontormo portrait of Cosimo I de Medici, which was up for sale at Christie's yesterday, I fell in love with it. It's a beautiful pose, a study in black. But then I heard from art historians about how abraded the surface was — some said they could not even stand to look at it.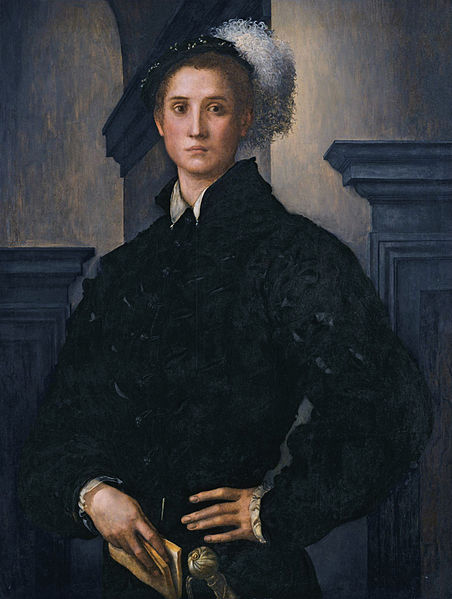 And surely, the presale estimate was a giveaway: $300,000 to $500,000 for a Pontormo? It would, some experts said, be worth $30 million to $50 million if it were in good condition. The Metropolitan Museum doesn't even own a Pontormo. The Getty paid more than $35 million in 1989 for Pontormo's Portrait of a Halberdier — more than $65 million in today's dollars.
Could varnish, retouching and other poor maintenance choices really destroy the picture that much? Who would do that?
Earlier this week, I went to Christie's to see for myself — and while I can look at the picture, I did see the obvious problem. It's flat and one can see the retouching brush strokes. Most of the damage, I was told, was done decades ago, not recently.
So I was very curious to see what happened at the sale. The hammer fell at $600,000 — and with premium the price was $725,000.
So someone still wanted the work.
But, boy is this a lesson in care.