Gov. Rick Snyder of Michigan apparently has his political ducks lined up.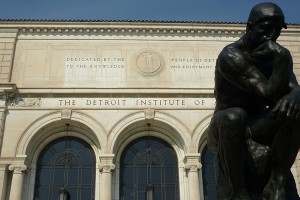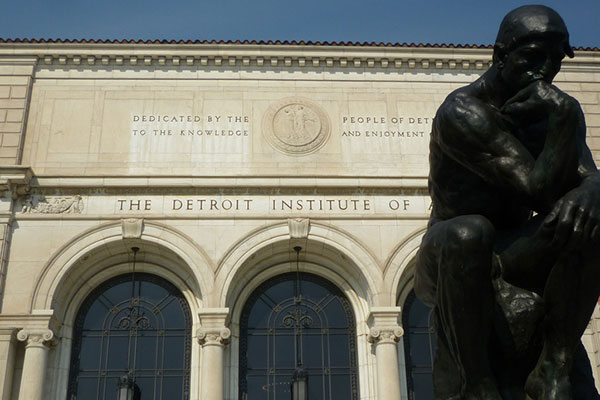 Both Detroit newspapers are reporting that Snyder met yesterday with state legislators and reached a bipartisan deal to provide state support to the Detroit Institute of Arts and protect pensioners. But it could still come undone.
The Detroit Free Press said that "The DIA also is widely expected to contribute to the rescue fund," resurfacing an idea floated last week that the DIA would have to raise $100 million as part of the deal. DIA director Graham Beal has said that was impossible, given the $300 million the museum must raise in the next ten years to increase its endowment for the time when tax revenues from three surrounding counties, voted in in 2012, runs out.
A few details:
The main proposal under discussion is Snyder's initial pitch a week ago to commit $350 million over 20 years to a fund to soften the blow to pensioners and protect the Detroit Institute of Arts, said House Speaker Pro Tem John Walsh.

"I haven't heard anybody asking for more or offering less," said Walsh, R-Livonia. "They are trying to work toward (a consensus plan) that we can take to our four caucuses and see what a vote might look like."

Discussions center on how to fund the state's potential contribution using tobacco settlement money or long-term bonding secured by state funds in the $250 million annual fund from the 1998 settlement with tobacco companies.
As part of the deal, the DIA would be spun-off from city control into an independent nonprofit.
And:
Some lawmakers have said they want greater public access to DIA artwork around the state, and greater state control over how Detroit's General Retirement System is managed as part of any agreement involving state money.

"I'd like to expose more people to that culture throughout the state," [Senate Majority Leader Randy] Richardville said last week. "I would cheer that kind of effort."

Under any deal, "the state is going to have some say-so," Sen. Mike Kowall, R-White Lake Township, said last week.
So it's not perfect, but the movement is encouraging.