You know the book of that name in my headline, published in 2005, which gathered a bunch of conversational snippets the author, Judith Henry, heard in museums and galleries, and published them with pictures. It comes to my mind every now and then, when I hear a good quote — either funny, enlightening, sad or all-too-on-target, alas. I heard one in the last category the other day in the Dallas Museum of Art. I was in the contemporary galleries, looking at the wall I've pictured below, when two young men — probably college kids, freshmen or sophomores — came walking through.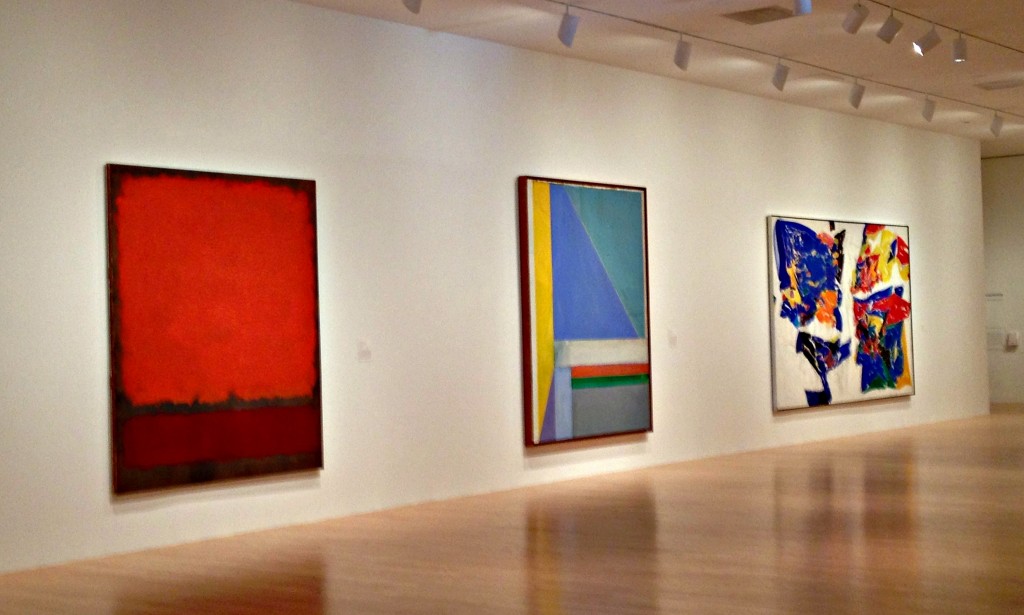 One went up to the Rothko, and said to other:
"Just what I thought, Mark Rothko. You see this — it looks really simple. But it's worth so much money now. We studied him in art history."
How disappointing, that link immediately to the market. Not another word passed between the two; they just went on past the Diebenkorn and then the Francis. And soon they left the gallery.
It's a great wall, though.
Photo Credit: © Judith H. Dobrzynski