Yes, it's another list. Like some of the others, the best ones, this list is likely to provoke thinking, perhaps start a debate — and that's why I'm calling it to your attention. It's Vanity
Fair's list of "The Six Greatest Living Artists." Why six? I do not know.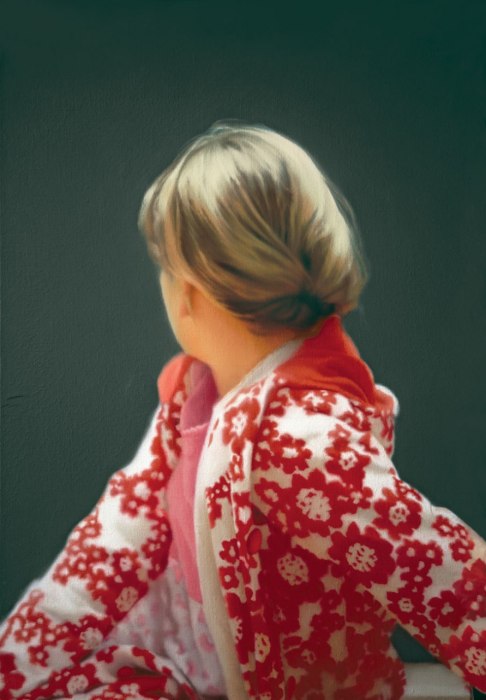 But here's what the magazine says about the exercise:
Vanity Fair decided to conduct a straw poll. Or maybe it should be called a silk poll. Ask 100 art-world worthies—mainly artists, professors of art, and curators (but not dealers, who must look after their own)—to name whom they consider to be the six most important living artists. Then ask a writer to sketch a portrait of the results. The intent was not to identify once and for all the six most important living artists. No one can know that. The point was to picture contemporary taste and capture the reflection off the sheen of the period. (More Van Dyck, in short, than Rembrandt.) And to ask, as one always does with portraits: Is the dress all that matters? What lies behind moneyed eyes?
And the answers, in order, were Gerhard Richter, Jasper Johns, Richard Serra, Bruce Nauman, Cindy Sherman and Ellsworth Kelly.
But you must read further to get the significance of the vote — VF asked 100 people, listed here, which means there could have been 600 votes all told. But only 54 returned their ballots. and the top vote-getter, Richter, received only 24 votes. Ellsworth Kelly, at No. 6, received 10 votes.
And so the biggest conclusion one can draw from this silk poll is that there is no consensus about who among our living artists really is great, really will stand the test of time.
In case you are interested, four artists received five votes, and they would round out the top ten if VF had gone further: John Baldessari, Jeff Koons, William Kentridge, and Ai Weiwei. The next set, David Hammons, Brice Marden, Ed Ruscha, James Turrell, and Kara Walker, each received four votes.
Damian Hirst is conspicuously missing — hurrah for that. He received three votes, according to the tally here.
My own list, without a lot of thinking, but viscerally, would include Richter, but probably none of the others in the top six. (Ok, one could argue for some of Johns's output, and early Sherman, but I'm not so sure about their whole careers.) I would probably have James Turrell and Ai Weiwei, plus El Anatsui. After that, I'd have many ties for No. 5 and No. 6.
Of course it all depends on how one defines "greatest." Those with the most influence on others? Those who produced the greatest works? Some combination? Certainly not by prices at auction…
Photo Credit: Betty, by Richter, Courtesy of Vanity Fair