If you can't crooks on the crime, you can often get them on tax charges — and that appears to be what has happened in Munich. According to an exclusive story in the German magazine Focus, an estimated 1 billion euros worth of art, some 1,500 paintings by "dozens of classic modern masters" including Picasso, Matisse, Chagall and Nolde have been seized from a Munich apartment. They had been confiscated during the Third Reich and have been missing ever since.
If you read German, go right to Focus. (Focus also has a video on the story, also in German.)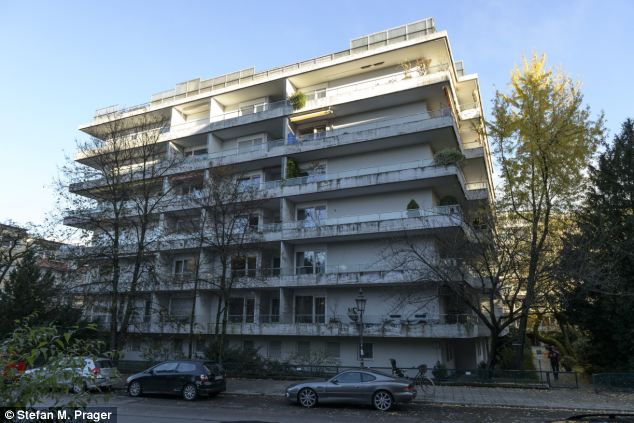 If you don't, some British news outlets have picked up the story. The BBC has a summary, including the following excerpt:
The magazine said the artworks were found by chance in early 2011, when the tax authorities investigated Cornelius Gurlitt, the reclusive son of an art dealer in Munich. He was suspected of tax evasion, and investigators obtained a search warrant for his home in Munich.

There, they found the cache of some 1,500 artworks which had vanished from sight during the Nazi era.The younger Mr Gurlitt had kept the works in darkened rooms and sold the occasional painting when he needed money, Focus reports….

…There are international warrants out for at least 200 of the works, Focus reports. The collection is being held in a secure warehouse in Munich for the time being.

One of the pieces is said to be a portrait of a woman by Matisse which belonged to the grandfather of French TV presenter Anne Sinclair.
According to the Daily Mail, which has a larger story, the trove was found in an "Aladdin's Cave behind a wall of tins of beans and fruit in the decrepit flat [above] of loner Cornelius Gurlit in the Munich suburb of Schwabing."  And:
…Dealer Hildebrandt Gurlitt had acquired the paintings and sketches in the 1930s and 40s for a pittance from terrified Jews and reported them all to be destroyed at the war's end during the ferocious bombing of Dresden.

Nothing was known about the collection until September 2010, almost 100 years later, when customs carried out a routine check on a train from Switzerland.

Stopping his sole surviving son – who had never worked and who had no visible means of income – they discovered he had an envelope containing 9,000 euros in cash, and a stash of empty envelopes.

…He appeared nervous and the officials issued a search warrant for his £600-a-month rented flat. It was entered in the spring of 2011 and the paintings discovered.
Since then, art historians have been looking for the owners.
Finally, this case may solve some of the mysteries left over from the war.
Photo Credit: Courtesy of the Daily Mail