ArtReview magazine is out with its annual list of the most powerful 100 people in the art world, and it is topped this year by Sheikha Al-Mayassa bint Hamad bin Khalifa Al-Thani, head of the Qatar Museums Authority, sponsor of international art projects and spender of some $1 billion a year on art.
Can't beat that for power.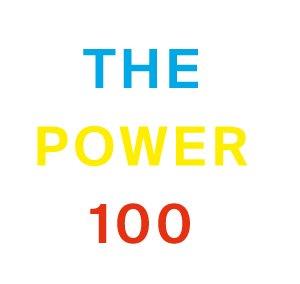 The next three spots are for dealers, this year in a different order than last: David Zwirner is #2 (up from #5), Iwan Wirth is #3 (up from #4) and Larry Gagosian is #4 (down from #2).
The most powerful museum director? Nicholas Serota, of course, at #6, followed by Glenn Lowry at #8 — both moved up a notch or two.
The most powerful artist? Ai Weiwei at #9 followed by Marina Abramovich at #11. He's down, she's up.
Are there surprises? I think so. Michael Govan is a "reentry" at #57 — I'm surprised he ever fell off, and that's a low number for him.
New entries? Dealer Eva Presenhuber at #59, artists Ryan Trecartin at #64, Yayoi Kusama at #67, Hito Steyerl at #69, and Lars Nittve, founding director of Tate Modern, at #73 head the list of 19 newcomers all told. For that, we can be grateful.
These lists are fun, but I can't take them too seriously, right?