Today, the Museum of Modern Art announced a new "mobile platform" and I tried out this new-generation audio guide. It's called Audio+ — since it involves video too and, best of all, the ability to save and share selected information.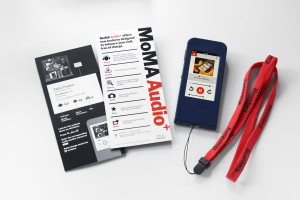 Introduced to visitors in Beta mode (which continues) in stages beginning last July 3, these devices — modified (or programmed) iPods Touch devices — replace the museum's handheld audio wands.
Here's how it works, my experience shows: You take the iPod on a lanyard and hang it around your neck. Then you take earphones, put them on, plug them into the iPod, and you're off. Touch the screen for an introduction to the exhibition or permanent collection — I went to the American Modern: Hopper to O'Keeffe exhibition, as instructed by the press office (which held a session on digital initiatives). You can stop it at any time, or you can plug in the number of selected works to hear something about it (just like an audioguide) and — here's the new part — you can take pictures with the iPod touch. The device automatically saves the audio you listened to, the pictures you took, etc. and — here's the best part — the device lets you email your tour to your own email address. So when you get home, you have an email with the subject line "Hi, I went to MoMA and…"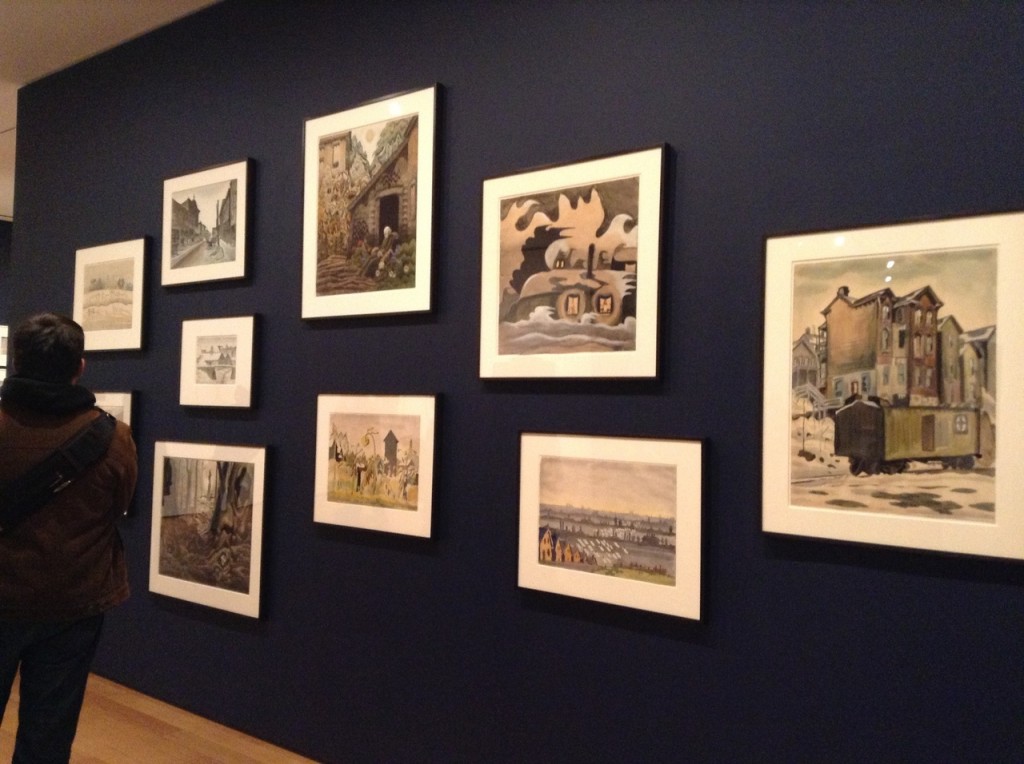 Open it to get to "My Path," which is a compendium of the videos you viewed and the photos you took (one of mine is at right). You can listen again to the audio bits you heard, and so on. The email reads:
Thank you for visiting The Museum of Modern Art. We hope your visit was an inspiring one and that you enjoyed using MoMA Audio+, our new mobile guide. Here is the link to your saved personal path:

LINK

You can also stay up to date on all that MoMA has to offer by signing up for E-News.

We look forward to seeing you at MoMA again soon.
"My Path" comes with a little dashboard for your visit, which includes how many works you looked at (actually, listened to — I looked at many more than were recorded), what years they covered, what mediums, and so on — versus the number that you could have looked at. "My Path" for me said I explored just three paintings (not true, but those are the three listened to guides for) made in the 1920s. I took 12 photos (including some labels, because I wanted to know the dates/names/donors, etc.).
The museum now has 2,000 of them available for visitors, who average 9,000 a day at MoMA, but officials there said there haven't been any real problems with scarcity (people simply wait for returns, I guess). And since July 3, MoMA says (in a press release):
…more than 160,000 visitors have taken advantage of its numerous features, taking and sharing more than 700,000 photos and accessing and sharing their saved personal paths. Antenna International provides the mobile guide operation, including staffing, device distribution, and audio production.
As MoMA said, this is still in beta. There are kinks. But it does seem to me to be an improvement on anything else I've used at museums (NB: I have not tried Gallery One at the Cleveland Museum of Art, which had not yet gone live when I was last there). Normally — unless I know absolutely nothing about an exhibition — I don't take an audioguide. But I can envision myself using this device, because I can send home what I did and use it again later.
I like it.
Photo Credits: Courtesy of MoMA (top)