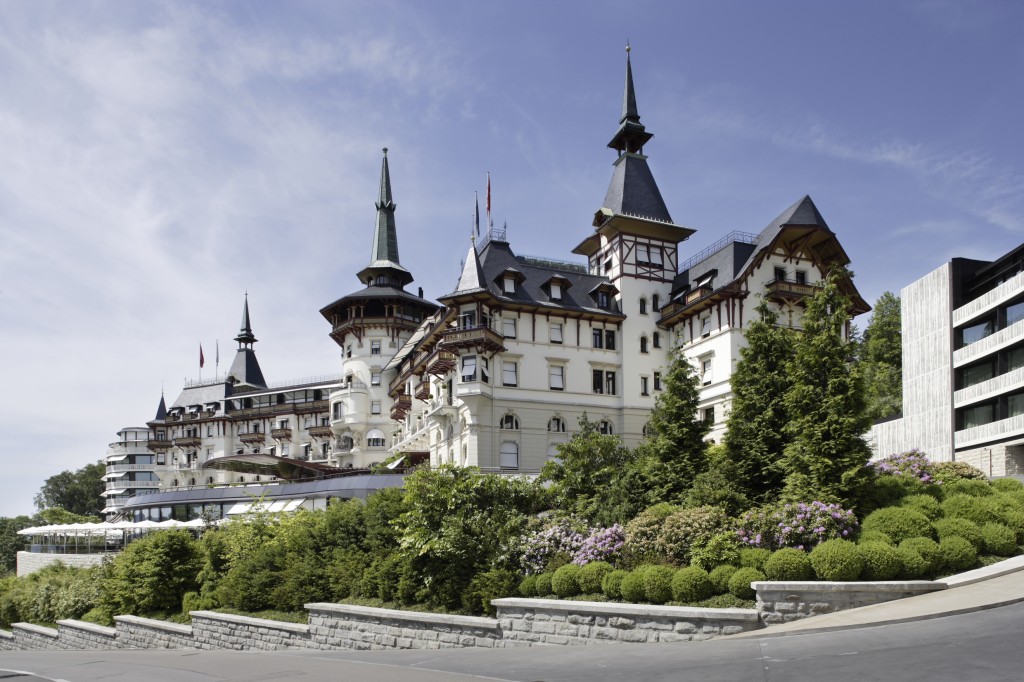 I don't know who started it — Steve Wynn in Las Vegas, perhaps — but increasingly I receive notice of hotels getting involved with the visual arts. To cite three:
Since 2006, 21C Museum Hotels has existed — the chain started in Louisville. The founders decided to:
reimagine and rehabilitate a series of 19th century tobacco and Bourbon warehouses along downtown Louisville's West Main Street into a boutique hotel and a contemporary art museum.
21C also operates hotels in Cincinnati and they jumped into the Bentonville market to accommodate visitors to Crystal Bridges. Take a look at their current exhibitions.
The other day, I got a release from the Betsy Hotel in Miami Beach, which also — four years ago — started an art program to coincide with Art Basel Miami Beach. It said:
This year, The Betsy 2013 Basel continues to explore new territory in its visual arts space, with interdisciplinary works from international, national and local artists on display throughout the hotel's public and gallery spaces; and corresponding programming that invites the public to interact with the artists.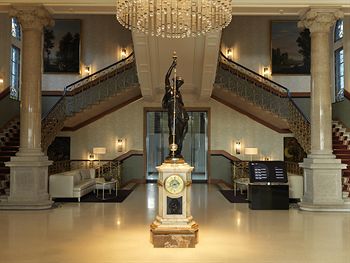 Among those artists this year are William Kentridge, who will have 20 works from 'Universal Archive' on the Lobby Salon. and Christopher Cozier, a Trinadadian who will show Commissioned Works in the Light Boxes  in the B Bar and who will be there during ABMB. The Betsy has other arts programs as well.
Last spring, the Dolder Grand Hotel (right and left) in Zurich began "offering guests an iPad to guide them through artworks on display in the hotel. With 124 works throughout the luxury address – a remarkable collection including legendary artists such as Andy Warhol, Henry Moore and Salvador Dali – there is plenty for guests to peruse." It continued:
Artworks from the private collection of majority shareholder Urs E. Schwarzenbach further embellish the Zurich City Resort. Most works are displayed in public areas, but some are seen only by guests as they make their way to their rooms on certain floors.
It's great to have art in public places. It's also interesting that these hotels use art as a selling point, to differentiate themselves. They are nowhere near alone in this. How far will it go?
OOOPS — An Update. I forgot to mention recent developments at the Ocean House resort in Watch Hill, RI., which last week said:
From the Ocean House's expansive permanent collections to its seasonally-rotating exhibitions from local galleries and popular Artist in Residence program, this seaside resort seeks to showcase great works of art – a personal reflection on the hotel's founders. The Ocean House announces the unveiling of five murals from Ludwig Bemelmans, in addition to highly sought after panels that were originally commissioned by Aristotle Onassis in 1953 for his famed Christina O yacht.
Ocean House says that every wall in public areas contains some art, and with regard to the artists in residence adds:
During their stay, the artists host evening meet and greets for guests in the Living Room and complimentary art talks on Saturday and Sunday mornings.  Over the course of a weekend, guests can view the artist creating a masterpiece using the Ocean House as the backdrop.