Since I love books and I love gardens, I was thrilled to see the announcement yesterday from the Getty Research Institute: Collector Tania Norris, has donated her collection of botanical books, 41 rare specimens that "provide unparalleled insight into the contributions of natural science to visual culture in Europe from the sixteenth through the nineteenth centuries, while also offering rewards for scholars researching global botanical trade and its influence on Wunderkammer culture from the Renaissance to the baroque period."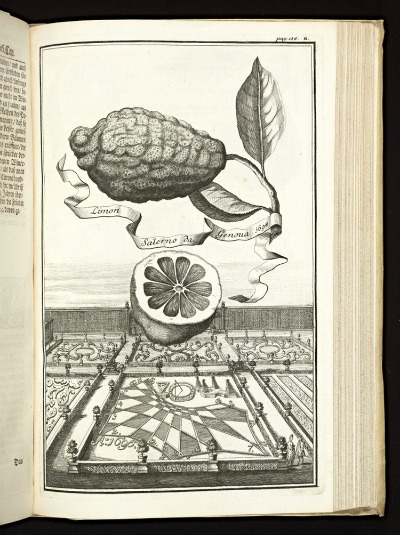 Among the highlights, all quoted from the release:
Crispijn van de Passe's Hortus floridus (The flower garden) from 1614, the first book to employ a protoform of microscopy in the author's use of magnifying lenses to examine flowers for engraving;
Johann Christoph Volkamer's 1708 book Nürnbergische Hesperides (The garden of Hersperides at Nuremberg), which documents both the introduction of Italian citrus culture to Germany and the ensuing revolution in urban planning as private orchards designed for the cultivation of fruit also began to serve as semipublic parks;
a volume of Maria Sibylla Merian's Der rupsen begin (Birth of the butterfly) from 1717, the first book to depict insect metamorphosis and one of the few surviving copies reputedly hand-colored by Merian's daughter.
Norris apparently bought the books invididually over the last 30 years from booksellers in the U.S., Europe and Australia. Some have already been on deposit at the GRI; now it will have the whole collection.
Said she: "I never collected expecting anyone else to think my books of interest. But now at the GRI, anyone can view them; some have been or will soon be in exhibitions and programs. More importantly, they will be preserved for generations to come."
"You don't need much money, just passion to collect and you just never know what treasures you may have," she added.
Photo Credit: A page from Volkamer's book, courtesy of the GRI