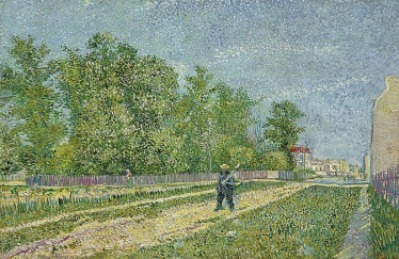 It's been a while since I focused on the single-painting exhibitions that I like so much — because they get people to look hard and long and one masterpiece. But I thought I'd shine a little light on a museum that doesn't get much national attention, the Currier Museum of Art in Manchester, N.H., for something similar — a special two-painting loan show.
The key part is that the two paintings include one by van Gogh — Route aux confins de Paris, avec paysan portant la bêche sur l'épaule — or Path on the outskirts of Paris, with a peasant carrying a spade — from 1887. It's on loan until end-January, along with Renoir's Femmes dans un Jardin (Women in a Garden), from 1873, thanks to an unnamed collector. They are being hung in the Currier's European paintings gallery, near its Monet. The Currier doesn't own a van Gogh or a Renoir. People in the area would have to go to Boston to see the nearest van Gogh.
More details are here in the press release.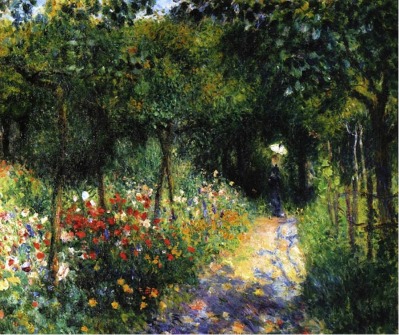 So while this isn't, strictly speaking, even a two-painting exhibition, you can bet that the Currier will get more visitors, coming especially to see these pictures — which, btw, work well together, don' t they?
Thanks to the collector, whoever you are.
Photo Credits: Courtesy of the Currier