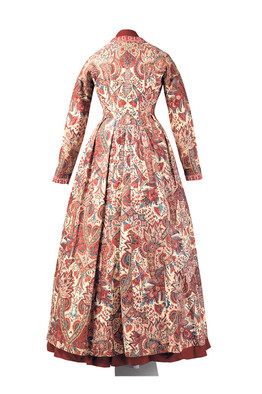 Museums have increasingly shown fashion exhibitions in recent years, often in efforts to draw crowds and to attract a new kind of visitors. Now textiles are coming out of the storerooms far more often, too, I think — though I don't have statistics to prove that.
Exhibit A, of course, was SPUN: Adventures in Textiles at the Denver Art Museum, which I wrote about here, and which ends Sept. 22. (From afar, I've heard SPUN has been a great success for the museum, but I haven't checked in lately. See some of the Native American textiles that are on view in SPUN below).
Exhibit B is at the Metropolitan Museum.* Yesterday, it previewed Interwoven Globe: The Worldwide Textile Trade, 1500–1800 — and I was sorry to have to miss that. I plan to see this exhibit soon, and the description explains why:
Beginning in the 16th century, the golden age of European maritime navigation in search of spice routes to the east brought about the flowering of an abundant textile trade, causing a breathtaking variety of textiles in a multiplicity of designs and techniques to travel across the globe.  Textiles, which often acted as direct currency for spices and other goods, made their way from India and Asia to Europe, between India and Asia and Southeast Asia, from Europe to the east, and eventually to the west to North and South America. Trade textiles blended the traditional designs, skills, and tastes of all the cultures that produced them, resulting in objects that are both intrinsically beautiful and historically fascinating.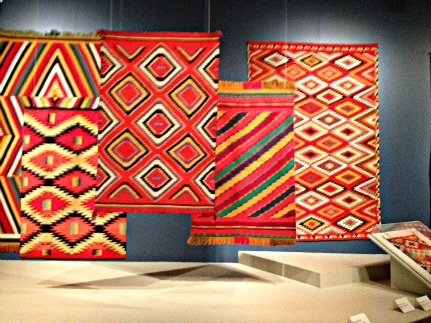 It should be glorious. The Met says this exhibit is the first major exhibit to explore this theme — see more in this release. (That's a mid-18th century coat from the Netherlands above left.)
Interwoven Globe opens on Sept. 16, and that same day Feathered Walls: Hangings from Ancient Peru opens at the Met, too. These marvelous creations — if the two I saw last year in Cleveland, on loan from the Met, are any indication — were made by the Waris of Peru. I wrote about the Wari: Lords of the Ancient Andes exhibition, which traveled from Cleveland to the Fort Lauderdale Museum to the Kimbell, last October, here.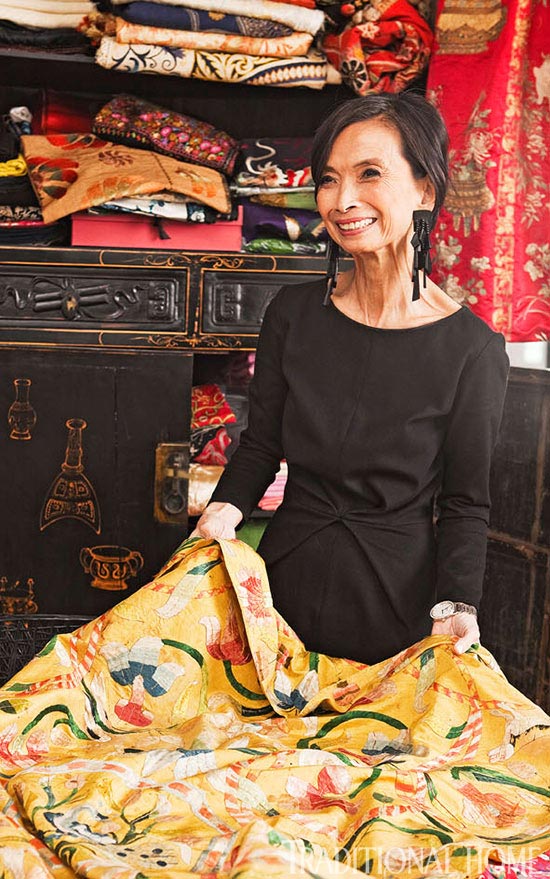 On a side note, I recently wrote about a private textile archive, amassed by designer Josie Natori, for Traditional Home magazine. Natori uses her collection as inspiration for her clothing designs, but someday, she told me, she'd like to place her trove in a textile museum in her native Philippines. You can read that article here.
That's Natori at left.
Photo Credits: Courtesy of the Met (top); courtesy of Traditional Home (bottom)
*I consult to a foundation that supports the Met.