Today the International Council of Museums issued the Emergency Red List of Syrian Cultural Objects at Risk,  following widespread reports of looting at cultural sites there over the past two years of civil war. The Red List was presented yesterday at a meeting at the Metropolitan Museum sponsored by the State Department; it is intended for police, customs officials, museums, dealers, auction houses, collectors and everyone else who is worried that these objects will now make their way into the world of illicit selling of cultural objects.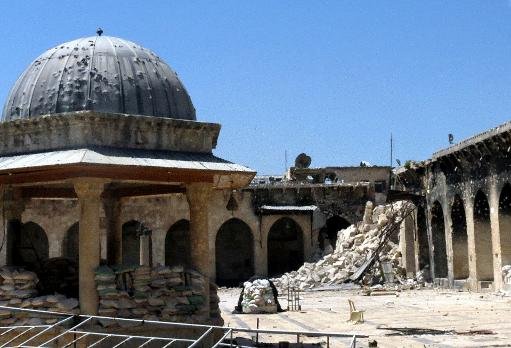 It joins many other Red Lists — for Iraq, Afghanistan, Peru, Egypt and China, to name a few.
The new list, an 8-page PDF published here, is a roster of the categories of objects most likely to be illegally bought and sold — figures, writing, vessels, architectural elements, stamps, coins, etc., with illustrations. It's not a list of specific antiquities that have gone missing. The situation in Syria is so dangerous, and volatile, that this list was created not in Syria, as would be the ideal, but rather that several Syrians, employed by the country's department of antiquities but acting on their own, traveled to Amman, Jordan to meet with Icom officials.
I wrote about looting in Syria here in August 2012, depending on reporting by Robert Fisk, the British journalist. This past August, UNESCO warned against horrible cultural loss, and said — according to a Reuters report I found on NDTV — that "A comparison of satellite images from before the crisis and today at Apamea, known for its extensive Hellenistic ruins, shows clearly the scale of looting and destruction…" and "Precious objects have been identified for sale in Beirut and international police agency Interpol has confiscated 18 Syrian mosaics and 73 other artefacts at the Lebanese border…"
Today, AFP had a report that expanded on the damage, listing the minaret in Aleppo (at right) and, following Fisk, the Crac des Chevaliers castle.
Unfortunately, as UNESCO said, not much can be done about it — except making people outside Syria more conscious of the problem.
Photo Credit: Courtesy AFP