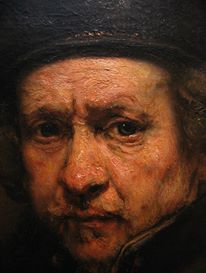 Fear not. Something called The Meta Picture has a cheat sheet for several of art history's masters. If you'd like a laugh, or at least a smile, have a look.
Here's a sampling; perhaps you can fill in the blanks:
If the images have a dark background and everyone has a tortured look on their faces, it's ______.
If all the men look like cow-eyed, curly-haired women, it's ______.
You get the drift…now post your examples as comments below.