Not Detroit, alas — Buffalo. The Albright-Knox is sending some of its best paintings on the road, with stops at the Denver Art Museum, the San Diego Museum of Art, the Milwaukee Museum of Art, and the Crystal Bridges Museum in Bentonville, AR.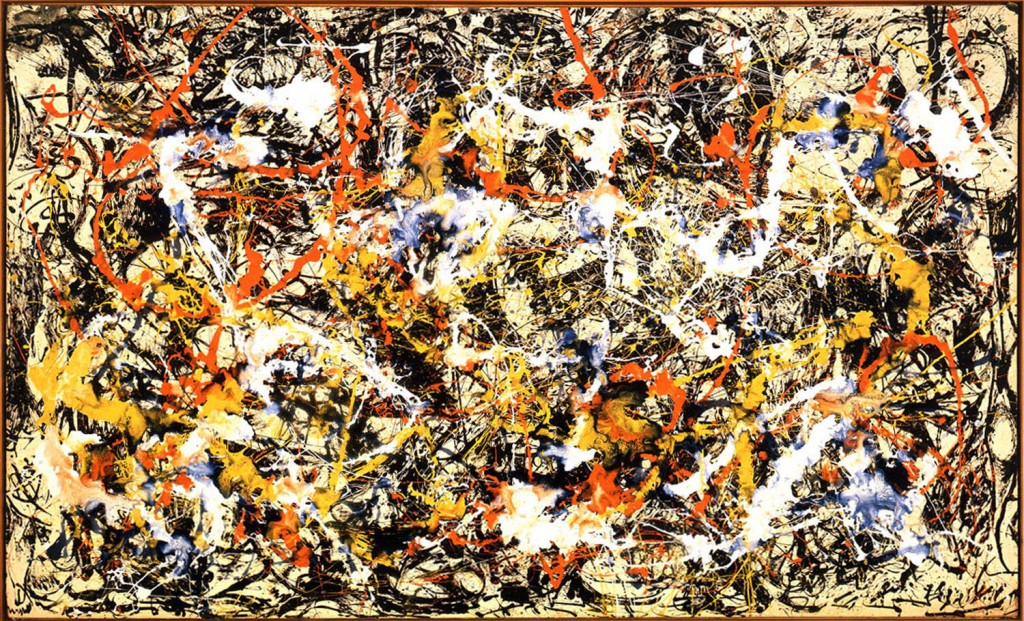 This is good for many reasons, starting with the fact that the marvelous collection of modern art owned by the Albright-Knox is not as well known by the general public as it should be — and this will get the word out to four cities/regions. Residents and visitors who may never visit Buffalo will see that art in an exhibit that is being called Picasso to Pollock: Modern Masterworks from the Albright-Knox Art Gallery. Then they might even go to Buffalo to see what else is there.
The show will be "organized" by the Albright-Knox but, if a few hints I have had in the past are correct, it was instigated by inquiries from the Denver Art Museum, where it will go first (March 2–June 8, 2014). It's based on the Albright-Knox's 2011 exhibition "The Long Curve," which occurred at the time of the museum's 150th anniversary, and will also feature works by Georgia O'Keeffe, Salvador Dali, Mark Rothko, Willem de Kooning, Robert Motherwell and Clyfford Still. Pollock's Convergence, 1952, shown here, is part of the show.
That bring us to the next reason why this is good: Dean Sobel, director of the Clyfford Still Museum in Denver, is curating the exhibition of about 50 works. Smartly, Sobel is mounting an exhibition at his museum at the same time called 1959. As you know, the Still museum can show only works by Still. But as it happens, the Albright-Knox is one few other museums that owns works by that artist.
1959, which Sobel is also curating, will re-create "Still's landmark exhibition held at the Albright-Knox in the fall of 1959," according to the joint press release issued by the DAM and the Still museum. "This exhibition was the largest of Still's career and the first following his decision to break ties with the art world in 1951. He included works made during the 1930s and major paintings made in New York during the 1950s. These artworks were not well known at the time and had never previously shown to the public. Further connecting the exhibitions and institutions, Picasso to Pollock includes a strong example of Still's work from this time period, PH-48, 1957."
That's the third reason: Sobel gets a special exhibit within his constraints. And the fourth, two neighboring museums are working together in a way that will benefit the public.
Fifth, the Albright-Knox will take in some money for its loans.
All good.