I am surprised only by the length of time Jeffrey Deitch has managed to stay director of the Museum of Contemporary Art, Los Angeles..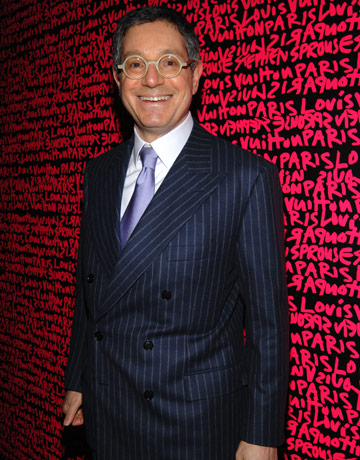 As I wrote here almost exactly a year ago, on July 27, 2012, his days were numbered:
At the time, MOCA trustee Charles Young, the former chief executive of the Museum of Contemporary Art, urged Eli Broad — who recruited Deitch from his gallery in downtown Manhattan — to dump him.
The LATimes wrote:
[Young] questioned Broad's "support for Jeffrey, when many about you are no longer willing to give him any credence as a Director of a world-class museum, indeed believe his tenure is likely to take MOCA into the abyss…"
Earlier today, Mike Boehm at the Times picked up on the rumor that I saw over the weekend on Facebook (possibly because of blog posts on LA Weekly, but also just gossip) and wrote:
…MOCAis expected to announce Deitch's exit along with the news that the museum is nearing completion of a fundraising campaign it announced in March to boost its endowment from about $20 million to $100 million.

The person who spoke with Deitch, who asked not to be named because of the sensitivity of the matter, said the fundraising success would enable Deitch to exit with a parting accomplishment. Deitch had a five-year contract to lead MOCA and has served slightly more than three years.
I always thought he was a poor choice for director.
What's next? An interim director and a search — for someone with executive and fundraising capabilities, as well as a vision to lead MOCA out of the fix it's in, financially and programmatically.
UPDATE, 7/24: Deitch's resignation is now official.