The Smithsonian Institution was in the papers again in recent days and it wasn't great news. But it might have been good strategy.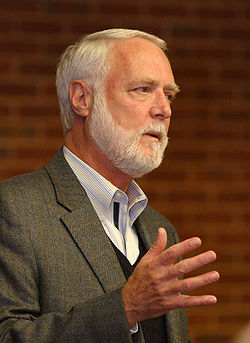 A week ago, on July 17, the Washington Post published an article headlined Smithsonian Institution grapples with maintenance of its growing inventory, which didn't get much notice except perhaps within the Beltway. The story recapped the Smithsonian's difficulties caring for the 137 million objects in its collections, and was pegged to a hearing before the Committee on House Administration last week.
But, while the Smithsonian has not, to my mind, been handling its museums terribly well of late, there might be a little bit of politics in that hearing. If G. Wayne Clough, the Secretary, didn't engineer it, perhaps he should have.
The hearing came just days before this week's release of the Appropriations Committee budget bill for the Smithsonian and other agencies. But I'm a tad suspicious about that.
I say that because, according to the Post report, the committee was following up on a 2006 report by the Smithsonian's Inspector General, which
showed that management facilities in Maryland were inadequate. The report also showed deficiencies in security and inventory controls, leaving collections open to theft or misplacement of objects. In an audit of the National Museum of American History, the museum could not locate 10 percent of items sampled, including historic gold watches and Roman coins. Audits of several other institutions also revealed incomplete collections.
Yes, a seven-year-old report.
Clough then testified that the Smithsonian had invested $462 million to improve its collections management systems and $390 million to fix storage facilities since then. But them Deputy undersecretary Scott Miller told the panel that "Our budget is stretched, and this could inadvertently impact the progress we have made."
This week's budget for the Smithsonian from the House Appropriations allocated $660 million for the Smithsonian, down $155 million versus last year's enacted level. They must have known that something of this nature was coming — or should have.
If Clough did help engineer this, his strategy hasn't quite worked — yet. It still might. Obviously the full House has to take up the budget, as does the Senate. It won't be a bad thing to have last week's hearing fresh in the minds of the rest of Congress.
And heaven knows the Smithsonian needs help with its collections. As the Post related:
Smithsonian Inspector General Scott Dahl testified that the Smithsonian is still using inadequate storage space in Suitland, a temporary facility built in the 1950s that was never intended for permanent storage of collection items. In 2010, one of the buildings collapsed in a snowstorm, and another succumbed to the 2011 earthquake. Hazardous materials, such as asbestos, were found in others.