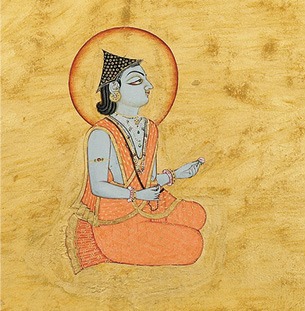 It was just over a month ago that I wrote here about the Freer-Sackler's attempt to crowdfund its coming exhibition, Yoga: The Art of Transformation. With a campaign called "Together We're One," the museum set out to raise $125,000 between May 28 and July 1, with the money going to support the exhibition, exhibition-related web content, printing of the exhibition catalogues, and public programs (including a family festival).
What happened? A lot of money flowed in — as of this moment, according to the website, donors have contributed $129,050. So the Freer-Sackler* has extended the campaign for a week, until next Monday, " to enfold as many studios, yogis, art lovers, ashrams, community organizations, and philanthropic individuals as possible into the fabric of yoga history." It did not set a new goal.
The museum is playing its hand for this exhibition very well. Aside from crowdsourcing, it has enlisted Alec Baldwin and his relatively new wife, Hilaria Thomas, a yoga instructor, as chairs for the exhibition's gala, "Some Enlightened Evening," to be held next Oct. 17, two nights before the exhibition opens to the public. As controversial as Baldwin often is — most recently slurring a gay reporter via Twitter — he still draws people, and I believe will add to the Freer-Sackler's coffers. With luck, he'll even give it money, instead of just lending his name.
Photo Credit: Courtesy of the Freer-Sackler
*I consult to a foundation that supports the Freer-Sackler.