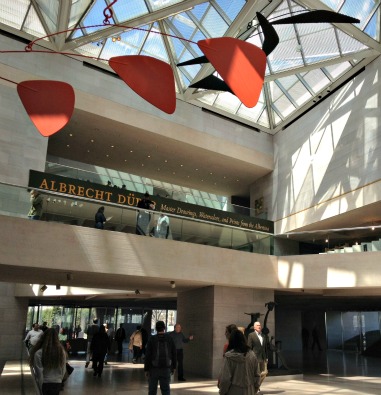 If you can at all get to Washington, D.C., this week, you should go. It's the last few days for the National Gallery of Art's  magnificent exhibit, Albrecht Dürer: Master Drawings, Watercolors, and Prints from the Albertina. Arranged beautifully around galleries in the East wing are 91 watercolors and drawings from the Albertina, 27 of NGA's best related engravings and woodcuts, and 19 "closely related drawings and prints" from the NGA's collection.
The Albertina's drawings in this show are almost never on view even in Vienna, art historians in Europe tell me. In fact, they are astonished that these works are on view here (There must be a story behind the loan somewhere.), which is why I am writing this so close to the end. I visited the show in early April, but have been distracted by other things.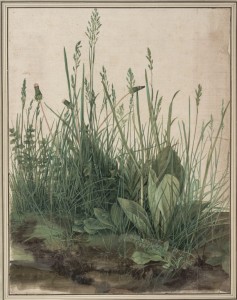 If you can't go, you can still enjoy a look at what you are missing here. Although listed on the NGA website as a brochure, it's actually a 38-page mini-catalogue, with excellent illustrations.

r if you'd like to read something about it aside from newspaper reviews, Andrew Butterfield has written a piece for the New York Review of Books.
I can't close this without posting one of Durer's works: how about his Tuft of Cowslips, a gouache from 1526 that the NGA has blown up for the entry to the show?
Photo Credits: © Judith H. Dobrzynski (top); Courtesy of the NGA (bottom)