Thanks to Yale's Center for British Art, which is trumpeting its position, we all get to see which art museums around the world the Times of London thinks outshine all the others.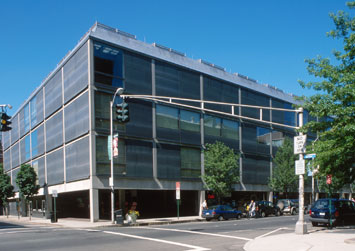 On May 4, it published the world's greatest 50 galleries (by which it means art museums) and on May 11 the world's 50 best museums (by which it means those not about art exclusively). Both lists are behind the Times's pay wall. But the Yale Center (at right), which won the No. 15 slot on the first roster — incredulously beating out the Tate Modern, the Vatican Museums, the National Gallery of Art in Washington and the Pompidou Centre, among others — wants people to know. So it has posted the list here.
These lists are meant to be provocative: Is the Prado really better than the Louvre or the Metropolitan Museum? Is MoMA better than the Met (please!)? But I have little problem with the top  14. They're the best, if not necessarily in the order I would place them. How YCBA managed to beat out those listed above, and many more high-quality museums, was surely meant to start arguments.
The list is supposed to be global, but it's quite Euro-centric, and the U.S. gets short shrift. No Art Institute of Chicago, no MFA, no Philadelphia Art Museum. Yet there is — get this — the Museum of Bad Art in Boston, there at No. 50. And the Whitney is there, too — I like the Whitney, but over these others, not.
I use these lists for another purpose. I made sure I get to as many as possible. As of now, I have seen just 35 of the 50. I'd better get a move on.
Photo Credit: Courtesy of Yale University