Praise from peers is often the most meaningful, as long as it's not politicized; that's why I pay attention to the awards for excellence awarded each year by the Association of Art Museum Curators. The other day, that organization gave the blue ribbon to 11 exhibitions, catalogues and articles from 2012.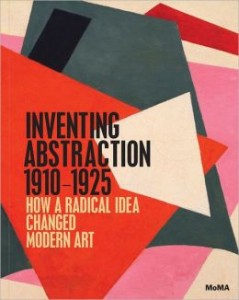 One exhibition "swept" in that it won two of the 11: Inventing Abstraction, 1910-1925: How A Radical Idea Changed Modern Art, which was organized by Leah Dickerman with Masha Chlenova at The Museum of Modern Art, won in the Outstanding Thematic Exhibition and Outstanding Thematic Exhibition Catalogue categories.
The three other exhibition awards went to:
Judith Mann and Babette Bohn, curators for the Saint Louis Art Museum, for Federico Barocci: Renaissance Master, in the Outstanding Monographic or Retrospective Exhibition category.
Charles W. Haxthausen, curator at Williams College Museum of Art, for his Sol LeWitt: The Well-Tempered Grid show in the Outstanding Exhibition in a University Museum category.
Yaëlle Biro, curator for the Metropolitan Museum, the nation's largest art museum, in the Outstanding Small Exhibition (based on square footage: no more than 2,000 square feet) award for her African Art, New York, and the Avant-Garde. That's a bit ironic, but it demonstrates that even small fish in big ponds can thrive and win notice.
Another Met curator, Wolfram Koeppe, won the award for best monographic catalogue for his Extravagant Inventions: The Princely Furniture of the Roentgens, published by the Met for his exhibition there last year (which was terrific).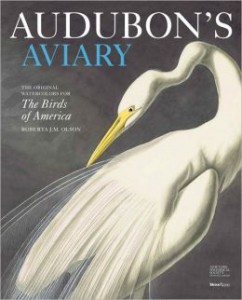 The other winner, in the Outstanding Permanent Collection catalogue niche, went to Roberta J.M. Olson with contributions by Marjorie Shelley and Alexandra Mazzitelli, at the New-York Historical Society for their Audubon's Aviary: The Original Watercolors for "The Birds of America".
Finally, Jon L. Seydl, of the Cleveland Museum of Art won for best catalogue essay, "The Last Days of Pompeii," in the catalogue of that name by Victoria Gardner Coates, Kenneth Lapatin, Jon L. Seydl, et al.
The curators association also awarded three honorable mentions, which are listed here, along with the winners.