British art groups are, like their counterparts here, experiencing economic difficulties, not least there because the government, including local councils, have slashed the amount of aid it provides.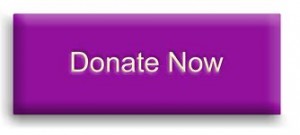 Partly in response to a comment made last year by culture secretary Maria Miller — that arts groups must "get better at asking, not just receiving," 11 museums and theatres in Britain have developed a new smart phone app, designed to trigger on-site giving — while people are appreciative of what they are seeing. It's a new National Funding Scheme, and it charges each participating institution 4% to be part of it. There are more details about the scheme in this press release.
According to a report in last Wednesday's Independent, the day the app went live, the groups — which include the National Portrait Gallery and the Victoria and Albert Museum —
hope to play on "emotionally charged" culture lovers and persuade them to support exhibits and performances with a touch of a button on their mobile phone….

…In the participating venues will be a panel next to an exhibit, or in the auditorium explaining the cause highlighted. Each case has a unique code which can be texted in from any mobile phone, or scanned in using android or apple smartphones.
This is a six-month "trial run," The Independent said. If you go here, you can see that the National Funding Scheme also suggests ways arts enthusiasts might be otherwise involved, doing simple things like spreading the word. (While I was on the site, I clicked on the "Culture Juice" link to see what that was all about — it has a few lessons in social marketing, the best one of which is about email marketing.)
I think this scheme has to be done with care. A really big "panel" asking for donations could be offputting. Putting one before and after might also be obtrusive.
Two years ago, though, the Museum of Fine Arts in Boston put a collection box near Chihuly's Lime Green Icicle Tower and activated its first mobile giving scheme, allowing people to give $10 with a text message. Many other causes now ask for donations by text.
So it can be done well. Also, I don't see why museums can't do this on their own, without a national scheme. Maybe some have already. I don't think it's that hard to set up.