As director Thomas P. Campbell said in the Metropolitan Museum's press release announcing Leonard Lauder's promised gift of his collection of Cubist art, it is "truly transformational for the Metropolitan Museum."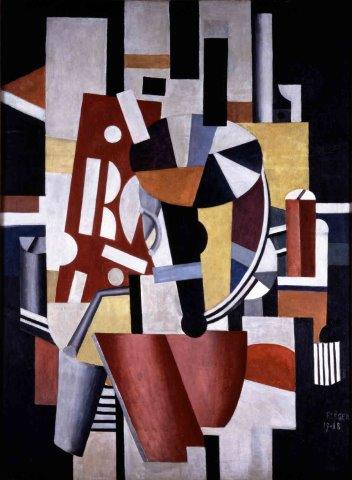 I wish it were transformational for other collectors and would-be donors of art to museum. With this gift, Lauder showed the way — much as he did in 2008. Then, within days of the announcement of Stephen A. Schwarzman's $100 million gift to the New York Public Library, he gave $137 million to the Whitney.
But contrast the difference: because of the Schwarzman gift, The New York Times said at the time, "The 1911 Beaux Arts structure on Fifth Avenue will be called the Stephen A. Schwarzman Building after construction is completed around 2014."  And Paul LeClerc, then library president, said "We hope to incise the name of the building in stone in a subtle, discreet way on either side of the main entrance." In reality, the incising has already been done — five times on the building, and not so discreetly. Every piece of paper that emanates from the Library has Schwarzman's name on it.
The Lauder gift to the Whitney, on the other hand, involved no naming rights — though some galleries there had been named for Lauder in the past. It did come with strings — it "required the museum not to sell its Marcel Breuer building on Madison Avenue at 75th Street for an extended period." But it also came with this little item: "The gift includes $6 million to cover expenses until the donation is complete, which is expected to be by June 30, 2009." (Whether Schwarzman has completed his gift is unclear — there was talk at the time of his spreading out payments on the pledge for several years.)
This time, Lauder has given the Met art it needs to tell the history of Western art — with no strings on display, no demands that it be kept together, or never lent, or any of those foolish conditions that were part of gifts by Robert Lehman, Belle  Linsky, and others. (As one Met person told me recently, people often say the Met has no Melendez in its collection, for example — but it does. It has a great one that's tucked away in the Jack and Belle Linsky galleries, where few people go.)
Endowing (partly) a research center to go with his Cubist gift is another Lauder trademark (the $22 million for this is funded by grants from many supporters, including Lauder). From the release:
The Leonard A. Lauder Research Center for Modern Art will be the first such center dedicated exclusively to modern art within an encyclopedic museum. It will serve as a leading center for scholarship on Cubism and modern art, distinguished by its intellectual rigor and range, and its resources available for study. The Center will bring together renowned scholars, fellows, and curators for focused inquiry within the rich global context of the Metropolitan's collection….

…Under the auspices of the Center, the Metropolitan will award four two-year fellowships annually for pre- and post-doctoral work and invite senior scholars for residencies at the Museum. Through a program of lectures, study workshops, dossier exhibitions, publications, and a vibrant web presence, the Center will focus art-historical study and public attention on modernism generally and on Cubism in particular, and serve as a training ground for the next generation of scholars. The Center will also include a library and an archive on Cubism donated by Mr. Lauder.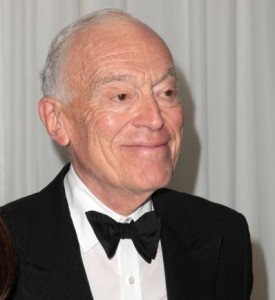 When Lauder gave postcard collection to the Museum of Fine Arts in Boston, he also endowed a curator's position, held by Benjamin Weiss, the Leonard A. Lauder Curator of Visual Culture.
In other words, while Lauder doesn't shy from taking credit, what he does do that should be more widespread is think through his gift — and he ends up ensuring what's best for the objects and the public, not just himself.
Photo Credit: Courtesy of the Metropolitan Museum (top – Leger's Typographer)