This Saturday, at 7 p.m., if you feel like paying $30, you can see a performance by the Metropolitan Museum's "artist-in-residence" DJ Spook, doing "Of Water and Ice: A Concert of Compositions Based on Water and Arctic Rhythms." A couple of art-lovers have brought this to my attention, thinking it just awful, but I'm not going to get all worked up about it. Roger Kimball, at The New Criterion, has done that for us.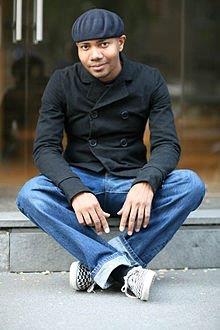 DJ Spooky, described by The New York Times last October as a "hip-hop turntablist, composer and author," will be at the Met* doing heaven knows what in his year-long residency. His coming event is advertised this way:
This event is one of several comprising The Met Reframed, an unprecedented, multilayered, artistic partnership with Paul D. Miller (a.k.a. DJ Spooky That Subliminal Kid), a composer, multimedia artist, writer, and DJ. His recorded output includes remixes of music ranging from Wu-Tang Clan, Metallica, and Bob Marley to classical/new music legends Steve Reich and the Kronos Quartet, and he has performed as a DJ at major festivals, including Bonnaroo and Power to the Peaceful. His work as a media artist has been featured at the Whitney Biennial, Venice Biennial, and Miami/Art Basel; and his first collection of essays, Rhythm Science, was released by MIT Press in 2004, followed by Sound Unbound, an anthology of writings on electronic music and digital media (MIT Press, 2008).
Kimball is incensed. He writes:
…A little investigation reveals that Mr. Spooky is not a composer, artist, or writer in any ordinary sense of those terms. He barely qualifies as a DJ, though he does preside over events where people are subjected to noise at least partially contrived by him. His chief distinguishing feature is command of an academic polysyllabic patois of inadvertently comic pretentiousness, reminiscent in some ways of Walt Kelly's P. T. Bridgeport….

…Mr. Spooky is one of those performers who likes to deploy the specialized vocabulary of science and philosophy in order to make it seem that his pompous version of aleatoric art is full of deep significance. His "concerts" are really just randomized noise…

…This installment of Met Museum Presents is short but profoundly depressing. Here we have a premier cultural institution, an institution that was created to preserve and transmit the artistic treasures of the past, and what does it offer us? Rebarbative, politically correct nonsense from the dregs of our increasingly senile avant-garde.
Well, not quite. Here we have a premier cultural institution trying desperately to be "relevant" to young people. It's not the way I would do it; it's not the way I would spend my money if I were Tom Campbell, the museum's director. Getting people to watch Spooky in the Rainey auditorium (it's also being streamed online, for the curious) is not going to get them to go upstairs and see art in the permanent collection. So it's really just padding attendance numbers, imho.
But let's keep things in perspective. I found that description above by looking on the Met's calendar for Mar. 23 — it is one program of 26 events that day. It's not the end of civilization as we know it. It's more like a middle-aged bald guy doing a comeover in hopes of attracting hip, younger women. It doesn't usually work — so why bother?
*I consult to a foundation that supports the Met