It just keeps getting worse at the San Francisco Museums of Fine Arts. When the late director John Buchanan was alive (he died in December 2011), the museum fared well — by the numbers at least. He was somewhat controversial, having too much affinity for fashion and jewelry exhibitions, for example, and spending too freely, some people said. But he didn't make a mess, there, as I recall.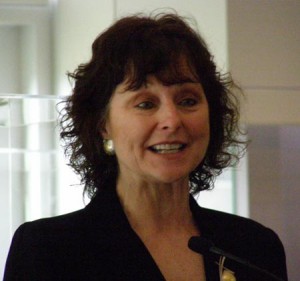 Now there is a mess there — and people are wondering not only what's up, but who's in charge, and why — 14 months after Buchanan's death — no director is in sight.
Last December, the museum terminated curator Lynn Orr, who specialized in European art, because of her performance; that followed the firing in November of the museum's photographer Joe McDonald, who'd worked there for 27 years. Now, according to the San Francisco Chronicle, the museum has dumped Bill White, the exhibition designer who has been there since 1977, and his assistant, Elizabeth Scott.
Orr's case is amplified in this article:
"When I asked how my performance was deemed lacking, they refused to offer any specificity or further information," Orr said in an e-mail.

"I have never received any indication of dissatisfaction with my performance, much less a degree of dissatisfaction that would warrant terminating me without any prior notice or even an explanation. The Museums' refusal to provide any explanation or details, or even to give me an opportunity to respond, further confirm that my performance had nothing to do with the termination decision."
She said, instead, that her behavior in support of union employees at the museum last fall during negotiations — she attended a rally but did not, as asked, carry a sign or speak out publicly — was the probable cause. She apparently alienated a trustee — or two. More juicy details at that link.
The last line of the story is important: it says the search to replace Buchanan continues.
I think these searches are getting ridiculously long. Why does it take more than a year to fill an executive position? A year is now the norm at art museums, and then there's a lapse between appointment and taking the job. As a result museums are tossed around for, say, 18 months, leaderless. Can you imagine a company that would allow that?