Transformer Station, a private museum that opened to the public on February 1, has hatched a very exciting plan that will eventually give the Cleveland Museum of Art a branch on the city's west side.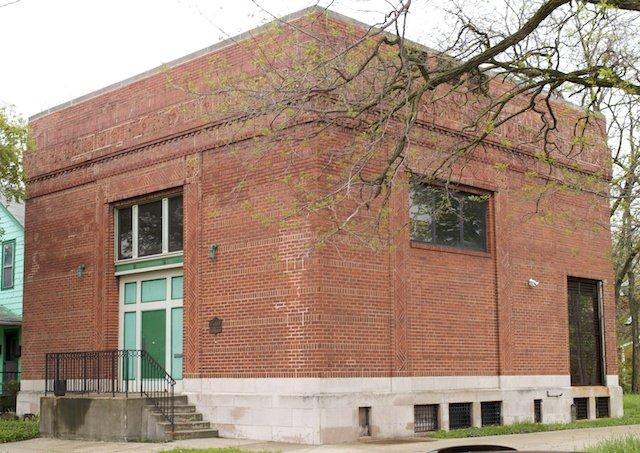 An Ohio couple named Fred and Laura Ruth Bidwell bought the station, which was built in 1924 and served as one of sixteen substations of the Cleveland Railway Company until 1949, and in the last couple of years have spent nearly $3 million turning the brick structure, which has 22-foot ceilings in the main hall, into a mini-museum. The station encompasses 7,944 square foot with about 3,500 square feet of gallery space, plus a catering kitchen to support events, concerts and lectures, offices and a library for the Bidwell Foundation. 
The Bidwells have been collecting photography by artists in the beginning or middle of their careers (listed here), the website says, and along with the commissions, they'll be shown at Transformer Station in two shows a year, lasting about six months in total. The first showing of their art is called Light of Day, and the first special exhibition is called Bridging Cleveland by Vaughn Wascovich, which displays large-scale panoramic images of landmark Cleveland bridges that were commissioned by Bidwell Projects. One more is already planned.
 The Cleveland Museum has committed to program the station during the rest of the year.
What I had not focused on until today, when I read the News section of the Station's website, is that the Bidwells have pledged to give the station to the Cleveland Museum at some date 15 or 20 years in the future – along with half of their collection, with the rest going to the Akron Art Museum.
Back in January, the Cleveland Plain-Dealer published an article that included this passage:
David Franklin, director of the Cleveland museum, said he's elated that his institution is breaking out of University Circle for the first time in its 97-year history and that it has its first toehold on the West Side. "It's terribly exciting," he said. "I regard it not simply as a satellite, but as a different type of exhibition space that will create a new kind of Cleveland Museum of Art curating." 
Now that's exciting.
Photo Credit: Courtesy of Transformer Station