This seems so far-fetched it's almost a tall tale: The Swiss city of Zurich, the country's largest, recently carried out an inventory of the art it owns and discovered that it has misplaced 15% of them — some 5,000 works of art. Doesn't know where they are. The "misplaced" works include at least one painting by Le Corbusier (pictured) and who knows what else.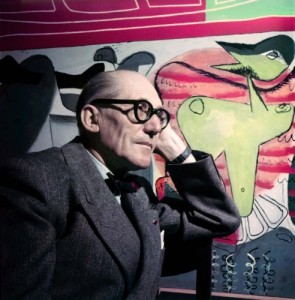 According to Agence-France Press, the city's collection has been valued at 121 million Swiss francs, or $130 million. If 15% of that is missing… bye-bye $6.5 million.
The city says the situation is not so dire. The collection, which is spread among some 500 schools, hospitals, offices and other locations "moves about," Urs Spinner, a spokesman for Zurich's construction department, told the ATS news agency.
But the news item also said the missing works had been insured for about $1 million.
ARIS, the art-title insurer, sent out an alert about this — without commentary, but essentially warning buyers to beware.
The other lesson, though, is about the importance of having a current inventory — some victims of Hurricane Sandy also learned that one.
Speaking of Hurricane Sandy, I've learned  that a temporary facility to provide volunteer assistance and work space to museums, libraries, archives, historic sites, galleries, collectors, and artists has opened in Brooklyn this week, thanks to the American Institute for Conservation – Collections Emergency Response Team (AIC-CERT). This "Cultural Recovery Center" will provide space and expertise to help owners stabilize their collections.
AIC-CERT has posted a PDF of resources available to those with damaged art here.
 Photo Credit: © Willy Rizzo via Arch Daily