Historical homes and other places have been losing their appeal to visitors for years. So, the other day, when I saw something positive about Fort Ticonderoga, which was in pretty dire straits a few years ago, I stopped to look.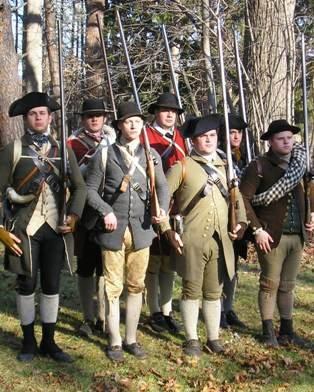 A quick recap: In August, 2008, the Fort was set to celebrate its 100th anniversary (for visitors) when it lost the support of its biggest donor, Forrest Mars, of candy fame, owed money,  and set out to sell some of its collections to cover the debt. As the New York Times reported at the time:
The fort had a shortfall of $2.5 million for the [new] education center. The president of the board that governs the fort, which is owned by a nonprofit organization, said in an internal memo this summer that the site would be "essentially broke" by the end of the year. The memo proposed a half-dozen solutions, including the sale of artwork from the group's collection.

"The fort is facing a financial crisis, which puts its very existence in question," the president, Peter S. Paine Jr., said in the memo, which first surfaced in local newspapers last month.
Instead, the fort received a lifeline, a new executive director, and with an $85,000 grant from the Perkin Fund (a Massachusetts family foundation) hired a consultant named PGAV Destinations in July, 2011 to develop a three-phase master plan. It's that group that recently reported that its "phase one"
created a 38% rise in both memberships and program revenue; 18% growth in both admissions revenue and annual giving; an 8% increase in field trip revenue and a 6% increase in paid attendance in 2012 over 2011.
For a little context: The Fort drew aome 75,000 visitors in 2010 — it did not say how many were paid. Nor could I find in its annual report the baselines for membership, donors, etc. So, while those markers sound good, and are going in the right direction, it's not clear how much progress has been made. General admission is $17.50 — very steep — although residents of Ticonderoga have free access.
That is one thing PGAV changed, according to the press release: As one of its "six essential 'Quick Wins' ("easily implementable steps that involved little-to-no capital expenditures"), the Fort altered pricing (but gave no details). It also added special events and tours  and discontinued "superfluous free programs." Hill said: "The quick wins not only provided immediate sources of revenue, but they also provided rich opportunities to experiment with new strategies that will inform later steps in the comprehensive plan."
What is the lesson here for other cultural or historical venues — including art museums? (After all, Fort Ti's Education Center is home to  The Art of War: Ticonderoga as Experienced through the Eyes of America's Great Artists — "Fifty works from the Fort's extensive art collection are brought together for the first time in a single exhibition, to present a visual history of Fort Ticonderoga. Fort Ticonderoga helped give birth to the Hudson River school of American art with Thomas Cole's pivotal 1826 work, Gelyna, or a View Near Ticonderoga, the museum's most important 19th-century masterpiece to be featured in the exhibit.")
Sadly, sometimes such practical steps are hard to make without outside impetus from a consultant — which is often wasteful. Organizations know what to do — they just can't do it. (See: the Corcoran.)
And also, sometimes, it takes a crisis to galvanize action. That's also a sad comment — but human nature.
Photo Credit: Courtesy of Fort Ticonderoga