In the past few weeks, a couple of people have contacted me about Federico Barocci: Renaissance Master, an exhibition at the St. Louis Art Museum — asking me to shine a light on it. I usually have to ignore such pleas — there are simply too many.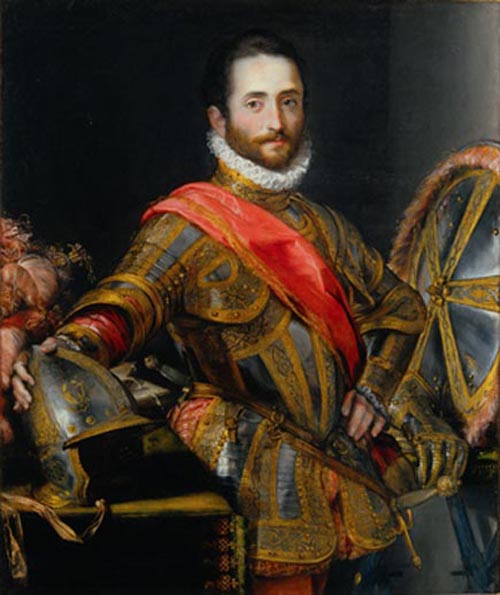 But the other day, one of the people who'd written changed my mind about this one. When she first wrote, saying that  it was "sad that this show only has two venues — the Saint Louis Art Museum and the National Gallery in London," I replied with the opposite view: "Isn't it great that people in and around St. Louis get to see great art and don't have to travel to do that? And the art-spoiled coasts do, if they want to see it. We need more geographical balance to these big exhibitions."
Then came her reply:
Yes, you are right. St. Louis is fortunate to have this kind of show. [But] I am concerned that in order to do these labor intensive shows, museums need a bigger visitorship than a St. Louis can offer. People might travel to Chicago or New York to see a show– St. Louis? Someday museums may not lend these large, impressive works of art ( insurance, damage possibilities etc,) [unless there's a bigger audience]. I guess I hate to see a show like this not viewed by a larger audience.
Well, yes. I'd like it to be viewed by as many people as possible. The exhibition took nine years of work — with curator Judith Mann reviewing Barocci paintings and drawings around the world. She was able to obtain 16 paintings and 111 drawings, and the show is organized to demonstrate how Barocci used his drawings to make the paintings. Viewers are supposed to envision his thought process and the revisions he made to complete each of the painted works.
The St. Louis museum tells me that the exhibit is doing well. It has had "a tremendous reception from our members, visitors, and the local/regional press. And, we have many weeks to go, including what we expect to be a busy holiday season – which is when we projected our highest attendance," write Jennifer Stoffel, director of marketing. She said, in response to another question about special marketing, that the museum supported this with the same effort it does for all its major exhibitions.
Which is pretty substantial. Take a look here and you will see the gallery talks, lecture, symposium, performances, adult drawing classes, family workshops and programs, member previews and parties, and online videos.
SLAM is a free museum, but special exhibitions like this one carry a charge — $10 for general admission at a timed, 15-minute intervals. That's not prohibitive.
Museum directors and curators tend to make lending decisions on the scholarly content of the exhibition, of course, but variables like whether the museum is on par with the lender and has proper climate controls and security are part of the equation. Friendships among curators and directors enter into the decision, too.
But what if my reader is right? What if museums start factoring in attendance? That would unfortunately increase the tendency toward blockbusters in the largest cities, and less great art for the rest of the nation.
So take a look at the SLAM offering — both the contents of the exhibition and the programs accompanying it. What else could it do to turn this wonderful, scholarly show about a too-little-known artist into an even bigger draw?
Photo Credit: Portrait of Francesco Maria II della Rovere, c.1571–72, Courtesy of SLAM